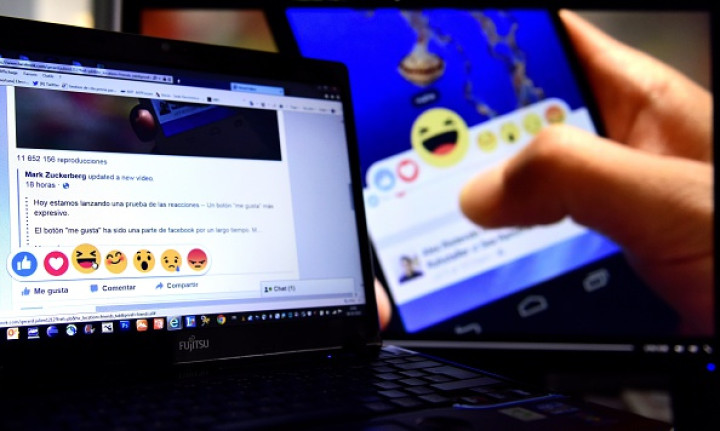 Facebook is set to launch the expansion of its human emotional responses, Reactions. The social network giant has been working on giving the iconic Like button a makeover for the past year and has finally announced that it is ready to roll out the extended feature to the public soon.
The new emoji-charged alternative to Facebook's Like button is slated to be launched worldwide next week, the tech firm said on 27 January. The new feature has been dubbed Reactions by the Silicon Valley based tech firm, as it provides users with a variety of emojis to express their emotional reactions to posts. Reactions will not replace the Like button; instead it will be added as an extension feature.
Facebook's chief product officer Chris Cox, who joined the tech firm in 2005, is the man behind the creation of Reactions. The new emoji focused team, led by Cox, had compiled a list of the most popular user responses and categorised them accordingly, to come up with five key emotional responses: sad, angry, haha, wow and love. Facebook had initially also considered including "yay" to the list but axed the idea later, claiming that "it was not universally understood", according to a report by Bloomberg.
Commenting on the magnitude of the decision to go ahead with altering Facebook's Like button to include the new emoji-inclusive feature, Cox said, "This was a feature that was right in the heart of the way you use Facebook, so it needed to be executed really well in order to not detract and clutter up the experience."
Facebook users will be able to see the Reactions feature when holding down on the thumbs up symbol, which is now tantamount to the Like button. In order to avoid cluttering up Facebook's current display design, the Reactions team has foregone the option of including the new emojis in an extended display button. Instead, it has been designed such that it is only accessible through the thumbs up symbol, thereby making the feature an almost literal extension of the like button.
Although Facebook has refused to specify a release date for Reactions, Cox confirmed that the feature will be made available to users globally in the weeks to come. "We roll things out very carefully. And that comes from a lot of lessons learned," he added.