PhotoMath: The 'Slacker's Dream' App Solves Complex Algebra in Seconds
The "smart camera calculator' was unveiled at TechCrunch's Disrupt conference in October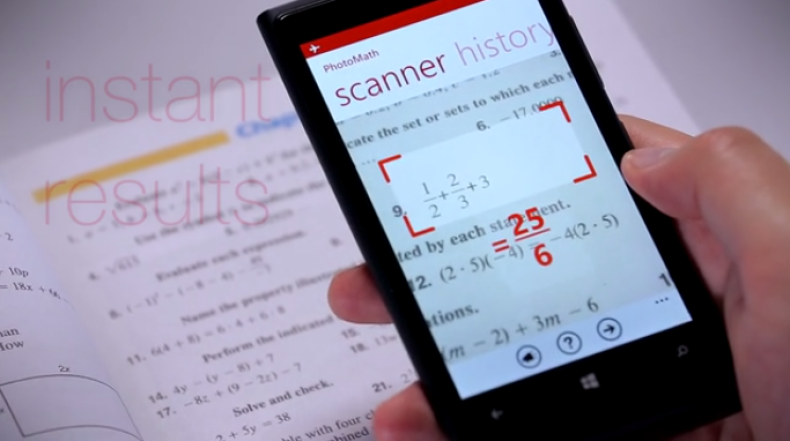 Following two years in development, the PhotoMath app is now available to download – and it is being described as the "school slacker's dream".
The app, which was unveiled at the TechCrunch Disrupt conference earlier this week, allows the user to solve complex equations simply by pointing their phone at the page.
In a video guide to using PhotoMath, the app is opened then held over the pages of an algebra text book. Almost instantaneously, the app solves the equation, showing the working and problem solving step-by-step.
PhotoMath from MicroBLINK on Vimeo.
Described by its creators as a "smart camera calculator" the app is not intended to help people cheat in exams and homework, but is instead marketed as a "valuable learning tool".
It showcases the app developers' powerful recognition technology, which owners MicroBlink intend to license out to other companies.
The app was one of the four finalists of the Disrupt Cup presented at the conference, but lost out on the $48,000 (£30,000, €37,820) prize fund to database server platform Crate.io.
PhotoMath is currently available on iOS and Windows phone, with an Android launch planned for 2015.