Facebook has reportedly started testing WhatsApp integration with its popular social networking platform, with the aim of exploring new possibilities for a unified app.
The new version of WhatsApp (v31.0.0.7.13) is currently under testing, wherein users can send and share news content directly to WhatsApp via Facebook.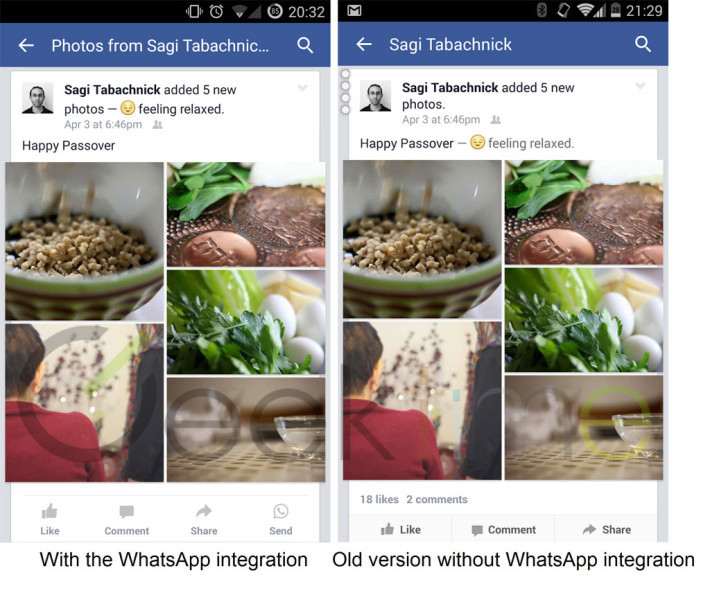 The latest WhatsApp feature appears as a simple 'Send' button alongside the usual status action buttons to a post in Facebook, and you can then share the item with a user in your WhatsApp contact list, reports Geektime.
The Geektime team have also confirmed that the feature is currently unavailable for the general public, while beta testers can find the Send button with Facebook v32.
There is no further information available about the features being integrated between Facebook and WhatsApp. However, rumours are rife that the two apps will support sending and receiving messages between them, while also sharing some common features through platform integration.
Earlier, WhatsApp CEO Jan Koum hinted that WhatsApp would continue to operate independently, regardless of the ongoing development for Facebook's integration with the Android mobile messaging service.
Although there is no word on the extent of integration between the two most popular social networking apps (Facebook and WhatsApp), it is believed that Facebook seems eager to drive more ad revenue by facilitating users to communicate between the two platforms.