Facebook's Sheryl Sandberg: Employees will get 20 days paid leave to mourn a family death
'People should be able to both work and be there for their families,' Sandberg wrote.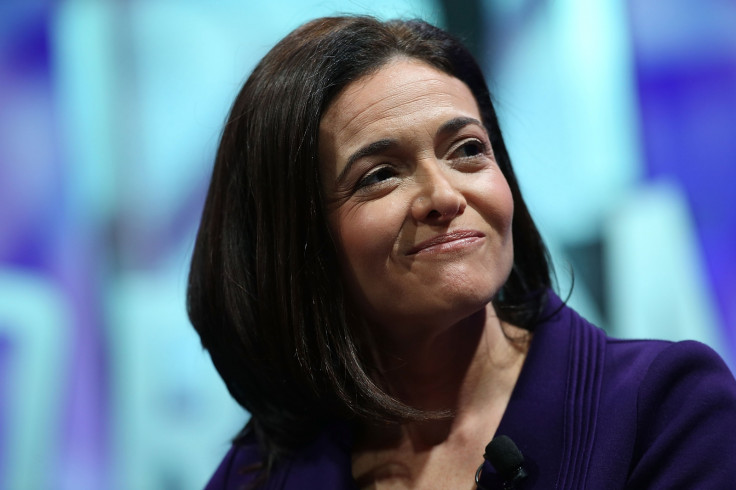 Facebook COO Sheryl Sandberg has announced the company is extending its bereavement leave for employees and introducing paid family leave that allows them to care for sick family members.
In a Facebook post on Tuesday, Sandberg said the company will offer its employees up to 20 days paid leave to mourn the death of an immediate family member and up to 10 days to grieve an extended family member.
They will also be able to take up to six weeks of paid leave to care for a sick relative and three days to take care of an ailing family member with a short-term illness such as a child with the flu.
The company previously offered 10 days paid leave for immediate family members and five for extended family members. The company already offers four months of paid time off for new parents for childbirth and adoption. Facebook CEO Mark Zuckerberg also took two months off after the birth of his daughter Max.
"People should be able to both work and be there for their families," Sandberg wrote in the post. "No one should face this trade-off. We need public policies that make it easier for people to care for their children and aging parents and for families to mourn and heal after loss.
"Making it easier for more Americans to be the workers and family members they want to be will make our economy and country stronger," she wrote.
The United States still lags behind the rest of the world as the only developed country with no national paid family leave mandate and one of two countries without any national maternity leave policy, according to Paid Leave for the United States. A study released by the non-profit in November found that more than half of America's 60 biggest employers do not offer paid family or refuse to disclose their family leave policy.
The "Lean In" author drew from her own personal experiences with both maternity and bereavement leave.
"There have been many times when I've been grateful to work at companies that supported families," Sandberg wrote. "When my son was born and I could take time off to focus on him. When my daughter came along and I got that time all over again. Every time one of them got sick, both my husband Dave and I had the ability to leave work to take care of them so we could decide whose turn it was to supply the patient with ginger ale."
In May 2015, Sandberg's husband - technology executive Dave Goldberg - died suddenly at the age of 47.
"Amid the nightmare of Dave's death when my kids needed me more than ever, I was grateful every day to work for a company that provides bereavement leave and flexibility. I needed both to start my recovery," she wrote. Sandberg returned to work 10 days after her husband died.
Sandberg's new book, Option B, focuses on healing and building resilience in the face of incredible personal loss.
"This is personal for me," Sandberg said at the Makers conference, a women's leadership event in California on Tuesday. "I lost my husband very suddenly almost two years ago. Facebook provided leave and flexibility, and now we're doing even more."
Sandberg also called on other companies across the country to step up and follow suit with their own flexible workplace policies as well.
"At a time when nearly nine of ten working women in the United States have no parental or family leave, women make 80 cents on the dollar compared to men, and there's no system of national paid leave, companies need to step-up and lead," she wrote. "I hope more companies will join us and others making similar moves, because America's families deserve support."
© Copyright IBTimes 2023. All rights reserved.