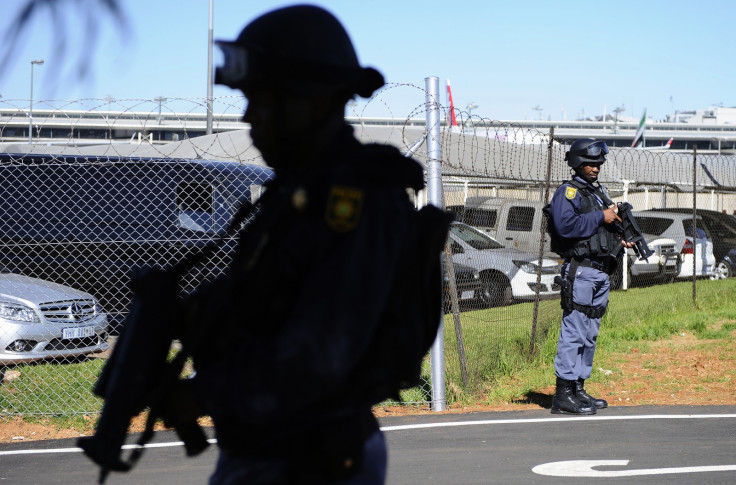 Armed thieves dressed as police officers have carried out an audacious heist at South Africa's O.R. Tambo International Airport. The robbers entered a restricted area at the airport in Johannesburg, and took crates filled with money before fleeing in a white Mercedes Benz car marked with "police".
There has been no official confirmation on the amount money that was taken, but News24 sources have estimated the figure to be around R24m (£1.5m, $1.8m). The money is said to have been intercepted in a cargo area before it was due to be placed onto a plane on Tuesday night (7 March).
Airports Company South Africa (Acsa) confirmed that an armed robbery had taken place, and that "no shots were fired and no injuries have been reported."
"South African Police Service (SAPS) and Acsa is working closely with other security agencies to apprehend the suspects. The investigation is at an early stage. Updates will be provided when more information is available," Acsa said.
Elite police unit Priority Crime Investigation (Hawks) spokesperson Brigadier Hangwani Mulaudzi said detectives have not ruled out the possibility the heist may have been an inside job.
He told News24: "We can't rule out anything. Please give us time to investigate. We still have to meet with Acsa and conduct security checks. It's still premature to make any pronouncements."
No flight were affected as a result of the robbery.