Fallout 4: How to find prominent weapons that cause more damage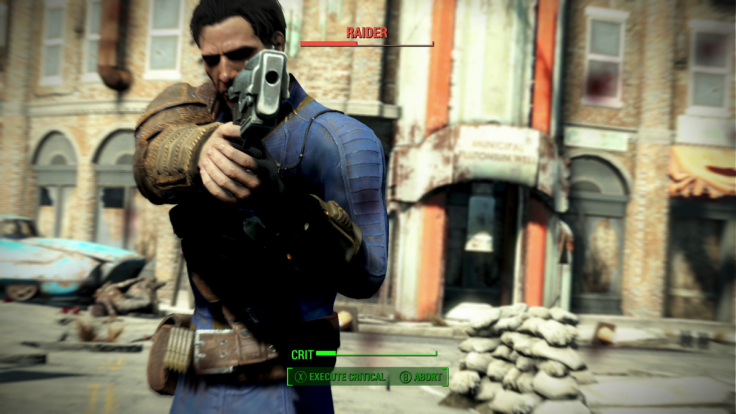 Fallout 4, currently live for Xbox One, PS4 and PC users, contains hidden weapons that make gaming more intuitive and allow players to complete missions stress free. These are specialised weapons that have a specific effect on invaders, but users will have to locate them in order to unlock and use them.
Gamers will have to know the exact in-game location of these weapons to effectively utilise them. The names, function and where to find specific weapons is mentioned below:
Wazer Wifle: Functions similar to a laser gun, this weapon can be loaded with endless ammunition. Gamers can use the Wazer Wifle to launch continuous assault on enemies. This weapon unlocks automatically during Shaun's quest, when both the faction and main missions are completed.
Virgil's Rifle: You need to kill or steal the weapon from Virgil's den, by eliminating him. The rifle inflicts more damage than ordinary rifle, in players' defence against super mutants.
Partystarter: This missile launcher inflicts double the damage on human enemies. You would get the weapon automatically, when you achieve certain targets.
Experiment 18-A: This weapon functions similar to a plasma gun and increases firing speed by as much as 25%. The gun reloads faster by 15% in comparison to other similar-range guns. Players can purchase the Experiment 18-A at The Institute.
Institute Beacon: You will receive the Institute Beacon as a prize, upon completing The Institute Quest: Airship Down mission. Basically, this weapon is a grenade.
Justice: This shotgun can be bought from Penny's, and it functions the same way as a conventional shotgun allowing you to hit targets (enemies) with accuracy and power.
Big Jim: Use this pipe wrench to take your enemy down, by attacking and crippling his legs. You can find this weapon in the Walden Pond.
Junk Jet: You can obtain this weapon during or after completion of the Brotherhood of Steel: Call to Arms mission. Junk Jet hits enemies by firing anything you load into it.
[Source: Gamepur].
Recently, a new glitch was discovered in Fallout 4 that allows gamers to unlock unlimited weapons/ammo and in-game money. Check out how to exploit the glitch here.
Fallout 4 is available for PS4, Xbox One and PC now
© Copyright IBTimes 2023. All rights reserved.