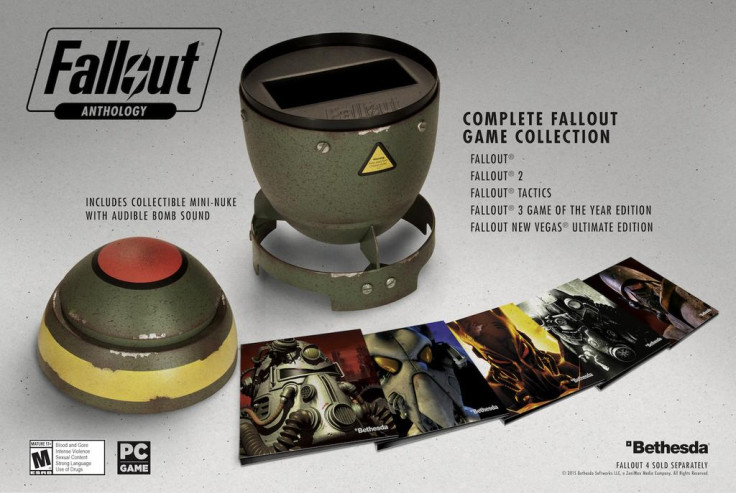 Bethesda have brought some big news to QuakeCon 2015, announcing a collection of every Fallout game to date for release on PC.
The Fallout Anthology will include Fallout, Fallout 2, Fallout Tactics, Fallout 3: Game of the Year Edition and Fallout New Vegas: Ultimate Edition.
Naturally it all comes in a nuclear bomb box with "audible bomb sound". Classy.
Fallout Anthology will be released on 2 October in Europe and 29 September in North America.
"Fallout Anthology features five critically acclaimed games and official add-ons in a premium collectible set – neatly packaged inside a Fat Man mini-nuke," reads a press release on Bethesda's blog. "And because there's a new edition coming to the Fallout family this November, the collection takes a page from Vault-Tec and reserves a space for your Fallout 4 game disc."
Of course Fallout 4 is the reason for all of this. Bethesda announced the highly-anticipated sequel in early June, shortly before their first ever E3 press conference at which they revealed a ton of gameplay details and a shock release date this year.
Fallout 4 is set for release on 10 November.
For all the latest video game news follow us on Twitter @IBTGamesUK.