Minecraft movie: It's Always Sunny In Philadelphia's Mac will direct Warner Bros animation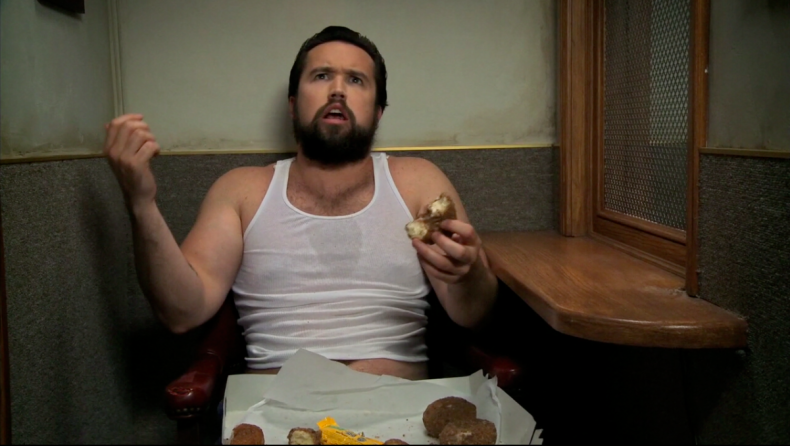 Mojang has announced the director of the forthcoming Minecraft movie, and it's not someone you might expect. Rob McElhenney, co-creator and one of the stars of dark US sitcom It's Always Sunny In Philadelphia, will be the man to helm the animated feature.
In a blog post announcing the decision, developers Mojang kept things simple, saying: "Some of you may have seen this guy hanging around Minecon in London a couple weeks ago. He's Rob McElhenney, and he's going to be directing the upcoming Minecraft movie."
Meanwhile on Twitter McElhenney said: "Hey Mojang let's do something strange and wonderful."
A movie based on Minecraft was announced in February 2014, well before Microsoft's acquisition of the block-based building property and its Swedish development studio for $2.5bn (£1.6bn, €2.3bn). It is being made in partnership with Warner Bros – the studio behind The Lego Movie.
Minecraft is the most popular video game in recent memory, with well over 70 million sales to date on PC, mobile devices and consoles. On PC it recently topped 20 million copies sold, while the mobile version has passed 30 million and another 20 million on Xbox 360 and Xbox One. The game is also available on PlayStation platforms.
For all the latest video game news follow us on Twitter @IBTGamesUK.