Update: Bethesda Softworks has officially revealed Fallout 4 for PS4, Xbox One and PC with a trailer embedded below. It is being developed by Bethesda Games Studios.
The game's director Todd Howard said in a statement: "We know what this game means to everyone. The time and technology have allowed us to be more ambitious than ever. We've never been more excited about a game, and we can't wait to share it."
Original Story: Ahead of the official reveal later this afternoon, Bethesda's official Fallout 4 website has accidentally gone live, revealing the first details regarding the post-apocalyptic shooter.
A countdown clock was launched yesterday ticking down to a 3pm BST reveal today (3 June), but the game's official website at Fallout4.com accidentally went live early, revealing that the game is heading to PC, PS4 and Xbox One.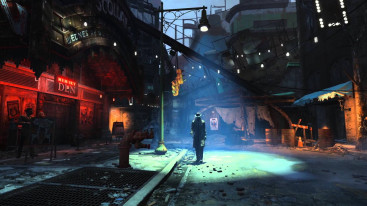 The first official image from the game was also revealed, which can be seen at the top of this article.
It depicts the familiar Fallout power armour in a garage located in a desolate area. A dog not unlike the one which could accompany players in Fallout 3 is sat at its feet.
The trailer expected to launch today also briefly leaked but has since been taken down. Those who have seen the trailer saw evidence that the game - as has been reported numerous times - is set in Boston, Massachusetts.
A screenshot (below) of the release information was also nabbed before the site was taken back down.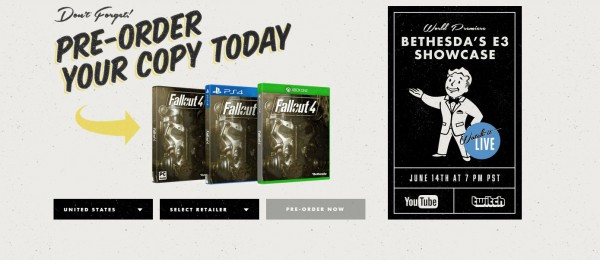 Yesterday when the teaser website went live, the web page's source code was found to contain references to the PS3 and Xbox 360 - hinting at the possibility of a cross-gen Fallout 4. The above appears to disprove that, but with the website gone for now we cannot tell for sure.
The screengrab above also promises more to come at Bethesda's first ever E3 press conference to be held in the early hours of 15 June, where a lot more information is expected to be given.
This story will be updated when the game is official revealed shortly.