War-torn South Sudan is using oil revenues to purchase weapons even as the country is facing a famine, the UN has said. The conflict, which erupted in 2013, has been blamed for the man-made famine, which is threatening the lives of at least 100,000 people in Unity State.
"Despite the scale and scope of the political, humanitarian, and economic crises, the panel continues to uncover evidence of the ongoing procurement of weapons by the ... Government for the SPLA (South Sudanese army), the National Security Service, and other associated forces and militias," the report said, according to Reuters.
The UN added revenue from oil sales totalled $243m (£196m) between March and October 2016 .
"The bulk of evidence suggests that the famine ... has resulted from protracted conflict and, in particular, the cumulative toll of military operations undertaken by the [Sudan People's Liberation Movement and army] SPLM/A in Government in southern Unity state; denial of humanitarian access, primarily by the SPLM/A in Government; and population displacement resulting from the war," the report said.
Last year, the UN security council proposed an arms embargo in South Sudan, which was not implemented as it was vetoed by both Russia and Japan. The council also blacklisted three generals from each side of the conflict by subjecting them to an asset freeze and travel ban.
Juba has not reacted to the latest UN report. The South Sudanese embassy in London has not responded to a request for comments.
The South Sudanese government maintains it is committed to respecting a peace deal signed in 2015 that aims to end the bitter civil war. The leadership has always rejected allegations of human rights abuses and denied allegations that the army targets civilians.
South Sudan conflict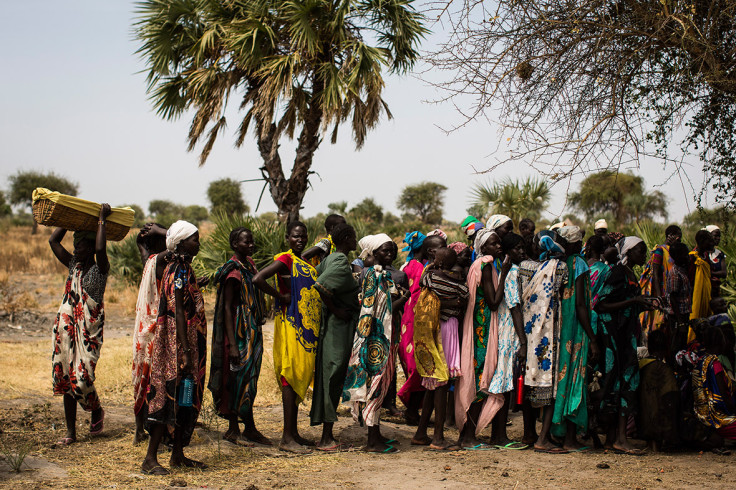 The South Sudan conflict erupted in 2013 when President Salva Kiir, of the Dinka ethnic group, fired his deputy Riek Machar – from the Nuer group – who then became a rebel leader.
Ethnic-related violence targeting Dinka and Nuer peoples has killed an estimated 50,000, amid allegations of crimes against humanity committed by both sides, including rape, torture and the use of child soldiers.
At least 1.5m people have fled to other countries. The exodus has been deemed "Africa's worst refugee crisis". More than 2m are internally displaced.
Kiir and Machar have agreed on several peace deals – the last of which was signed in August 2015 – but have failed to control their troops, who have broken every ceasefire since 2014.
Machar is currently in South Africa seeking medical treatment but, in an exclusive talk with IBTimes UK, he said he was ready "to go home".
His wife, Angelina Teny, also a member of SPLM-IO, told IBTimes UK she believes her husband can contribute to achieving peace in the war-torn nation which is on the verge of a Rwanda-style genocide.