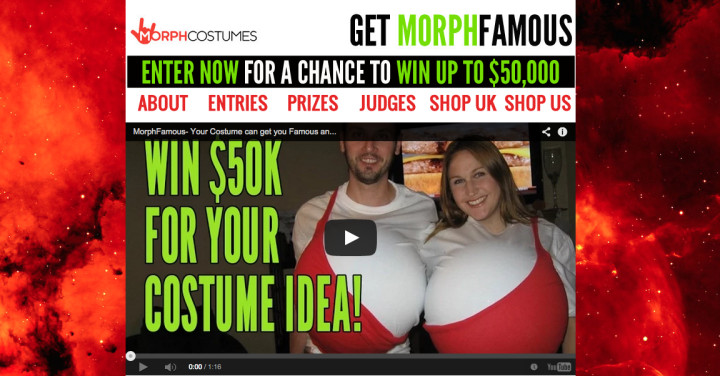 Worldwide fancy dress firm MorphCostumes has embarked on a journey with the aim of drawing in new creative talent for the brand.
The Scotland-based company has begun its 'MorphFamous' initiative, through which it invites budding designers to come up with the best costume, with the winner receiving $50,000 (£30,900) and a share of the proceeds from future sales.
The costume market is currently valued at $6bn, according to MorphCostumes, and it predicts that a percentage of the profits could total an additional $40,000 in the first year.
Greg Lawson, co-founder of MorphCostumes, said: "Innovation and creative design is at the heart of everything we do, and we want to celebrate some of the best undiscovered talent out there in the world.
"MorphFamous is an opportunity that enables us to champion and reward a 'MorphPreneur' with global recognition for their incredible design prowess, but also reward them financially by giving them a gateway to a global sales and distribution network and a share of the profits – something which previously would have been almost impossible for them to access to sell their designs through."
The public will have the chance to whittle down the competition, with a shortlist of 10 entrants announced on 24 October.
Judges will then decide the winning design on 27 October, live on television, just in time for Halloween.