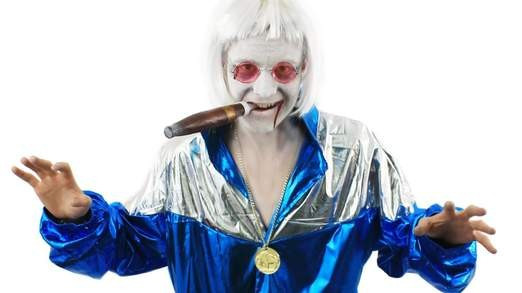 Amazon has withdrawn from sale a Jimmy Savile Halloween costume after the fright-night uniform shocked shoppers.
The online retailer had been promoting the costume but backtracked in the face of consumer anger and took the product out of circulation.
Viewers were shown a version of "Britain's worst paedophile" dressed in his trademark tracksuit and medallion, complete with blood dripping from his mouth and death mask white face paint.
An oversized cigar was also provided with the £14.99 outfit - drawing additional criticism on the grounds that it would encourage children to start smoking.
A spokesman for sex abuse victims called the advert extremely bad taste.
The former BBC presenter targeted children for decades while fronting some of the BBC's biggest shows. Police believe he carried out 34 rapes and molested hundreds of victims - and possibly even corpses at Stoke Mandeville hospital.
Peter Saunders of the National Association for People Abused in Childhood condemned the Amazon costume.
He said: "This is the height of bad taste. Many people would find this offensive, especially victims of this type of crime and particularly Jimmy Savile victims.
"It's very sick and unfortunate but this type of thing happens periodically."
Following his death in 2011 at the age of 84, Savile was even accused of taking part in Satanic worship as part of a underground ring devoted to black magic.
Britain's Got Talent Amanda Holden recently suggested that she had been targeted by Savile with a string of lewd remarks when she was a child.