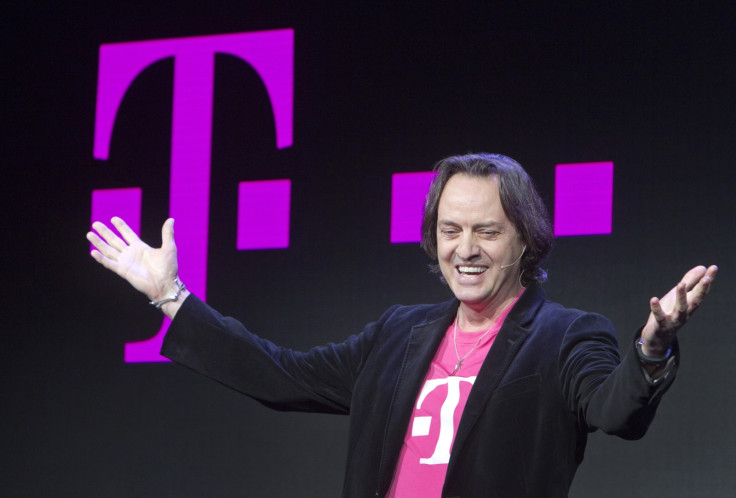 Tempted by taking a trip to Mars but don't have the cash to hitch a ride to the Red Planet? You could be in luck after T-Mobile CEO John Legere has promised a free ticket on Elon Musk's SpaceX to one lucky person... as long as he gets one million retweets.
The colourful telco boss is no stranger to headline-grabbing statements but his latest is literally on another planet after a Twitter post that features a prize to a randomly chosen individual if he manages to achieve his target by 11 October.
The offer, while whiffing of complete publicity stunt, is supposedly a celebration of Legere reaching three million Twitter followers and, with the developments of Elon Musk's SpaceX – he came up the idea for the free ride – which go for $200,000 – as a gesture of thanks.
His Twitter post read: "When I joined T-Mobile people thought I was from Mars. I want to say [thanks] in an out-of-this-world-way for believing in me!"
While it's hard to believe this will actually happen, it appears Legere is game and is a genuine offer. Of course, getting three million retweets is no mean feat. At time of writing Legere's tweet sits at 6,500 retweets – so is a bit of a moonshot to reach three million mark in the next five days.
However, don't despair, because Legere won't let you go away empty-handed if it fails to hit the target. He's got four prizes depending on the number of retweets he gets. Here's the fine print:
The winner will be chosen on 12 October, although if they scoop the top prize they'll have to wait a while to claim it with SpaceX human voyages to Mars expected to start by 2024. That'll give you plenty of time to practice your Martian, but if Musk's comments about how humans will fare on the first trip are anything to go by, you might want to consider taking that zero gravity chair instead.