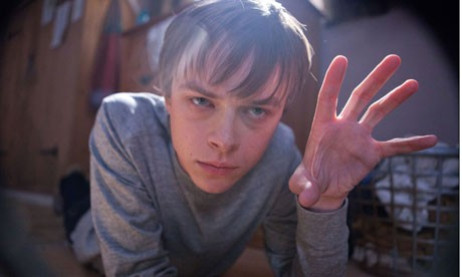 A reboot of the Fantastic Four film series is to be directed by Chronicle helmer Josh Trank.
According to Hollywood news site Deadline, Trank has officially signed with 20th Century Fox to direct its latest superhero project, which will see the team of Mr Fantastic, the Thing, the Human Torch and Sue Storm back in action.
As the director and co-writer of Chronicle, Trank played a key role in one of this year's most successful new releases. The film, which centres on three teens who gain super-powers from a mysterious subterranean crystal, merges a typical superhero narrative with an original "found footage" filming style - demonstrating Trank's fondness for the superhero genre and his innovative directorial approach.
Trank is also understood to have signed with Sony to tackle an adaptation of the cult video game Shadow of the Colossus. However it is understood that the Fantastic Four reboot, which will adopt a brand-new cast and style, will be his next project.
The first Fantastic Four film was released in 2005, and starred Ioan Gruffudd, Jessica Alba, Chris Evans and Michael Chiklis. The film, despite not being a hit with critics, garnered enough box office receipts for a sequel to be made in 2007, which introduced the Silver Surfer. The sequel was, however, less successful and the franchise stalled.
Despite the mixed cinematic reaction, the characters have an iconic appeal among comic book fans; indeed the comics, which were first released in 1961, continue to be published today.