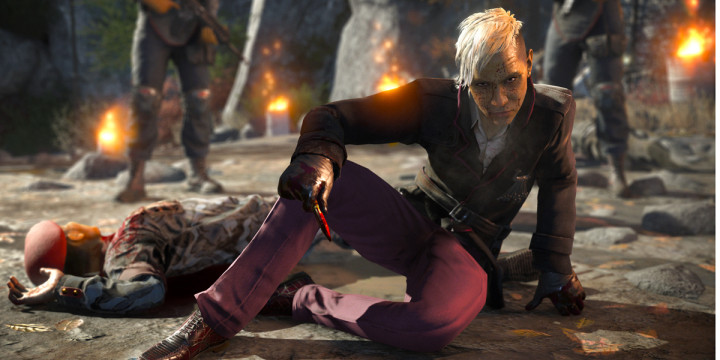 Fans of the first-person shooter genre would agree that the Far Cry franchise is one of the most important in the history of modern gaming. Adding to that legacy is Far Cry 4, which is poised to release on 18 November this year.
In a recent interview with GamingBolt, game director Patrik Méthé opened up about the game.
When asked why Far Cry 4 is a cross-generation title – unlike Ubisoft's Assassin's Creed Unity, which will only be available under Windows, PlayStation 4 and Xbox One – he said, "With the great reception Far Cry 3 received, we knew right from the early stages of Far Cry 4 production that we wanted to offer it on both generations of console.
"The truth is, even though the team is very proud of what we achieved on Far Cry 3, we also had to make tough decisions toward the end and with the opportunity to come up with an even more ambitious title with Far Cry 4, we wanted all of our fans to have the chance to embark on this new adventure, whether they own PS3, Xbox 360, PS4, Xbox One or PC."
And when asked to talk about the game's crafting system, he said, "The crafting system is back and we made a lot of improvements.
"In order to improve your equipment, you can still hunt animals and use their hides to craft pouches and belts. This time around though, you'll be rewarded if you're especially efficient and you use the proper weapon to kill an animal without damaging it too much.
"Also, every time you skin an animal, it gives you a piece of meat that you can use as bait to attract predators. It's the perfect way to get rid of a few enemies without getting involved yourself!"
Check out the full interview over here.