Described by company insiders as a make-or-break moment for the electric car startup, Faraday Future's CES press conference will take place at 6pm local time on 3 January (2am on 4 January in the UK).
Here, at the annual Consumer Electronics Show in Las Vegas, the Chinese-funded, US-based car company will hope to prove wrong a growing gaggle of naysayers who believe the startup will disappear before it has even shifted into first gear.
Faraday Future caused headlines at CES 2016 with its Batmobile-like concept, an electric car with a claimed 1,000 horsepower and autonomous driving technology. But while some praised FF for its outlandish design, others criticised the company for not revealing the production vehicle and revolutionary car ownership model it had promised.
Fast-forward 12 months and the company faces growing pressure from seemingly every direction. Reports claim work on its $1bn (£815m) Nevada factory has been halted due to FF owning millions of dollars to the construction company. Numerous high-ranking staff and company executives have parted with Faraday Future, the 2016 concept was branded a waste of over $2m, and ties between FF, its billionaire backer Jia Yueting and his other electric car startup LeEco are all causes for concern.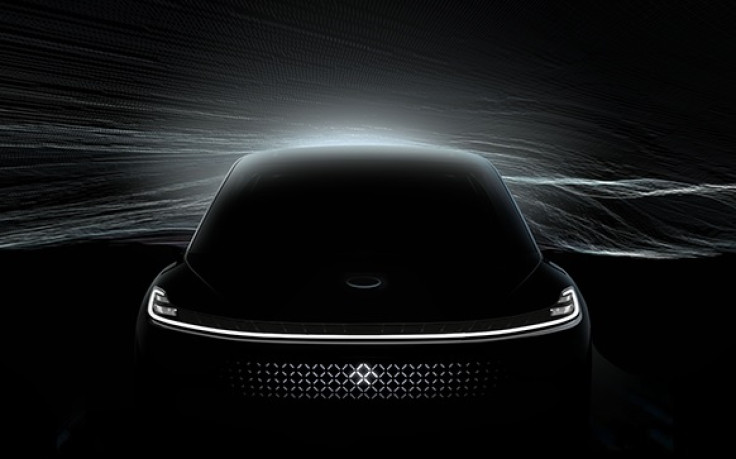 Faraday Future invites fans and the media to meet it "at the crossroads of innovation and instinct" and promises the presentation will reveal a "vision for the future".
FF will be joined at CES by more car makers than ever before. The likes of Volkswagen , Chrysler, BMW, Nissan, Hyundai, Ford, Toyota and Mercedes will all descend on Las Vegas to show off their plans for the future of motoring.
IBTimes UK will be attending CES to bring you all of the latest news from the show floor. For more, check out our CES 2017 topic page.