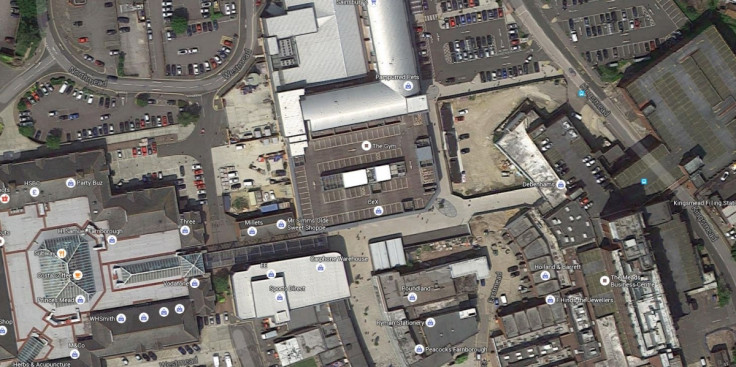 Drivers and residents in Farnborough, Hampshire have been shocked to discover a totally unused and hidden car park, in a town with a number of parking issues - the only catch is that the parking area cannot be reached by cars and is only accessible on foot. The 'secret' car park is on the roof of a gym in the Queensmead area and has been sitting idle for almost five years.
Get Hampshire reported that the car park was fully painted, with directional arrows and disabled bays but could never have been used. A councillor also revealed that he had recently lobbied the local council to open a consultation into parking in the town as large numbers of people were parking in residential areas.
A statement from the council said the car park had been part of a larger regeneration project. It added the site had been built before the building and would have been accessible to cars: "The redevelopment of north Queensmead is a major regeneration project in progress in Farnborough town centre. As part of the planning permission, parking was provided on the roof of block two. The bridge link to this car park will be built as part of a future phase of the development. In the interim, the residents' parking is being provided by the developer in the Kingsmead multi-storey car park."
A local resident told the news site that the unused car park was a symbol of the mismanagement of the town centre redevelopment: "It is more than a decade since they started this work and my view is that if this car park was finished, it wouldn't sit there unused on a building where people can't get to it."
Other residents expressed similar feelings on social media, one describing it as "typical Farnborough planning":