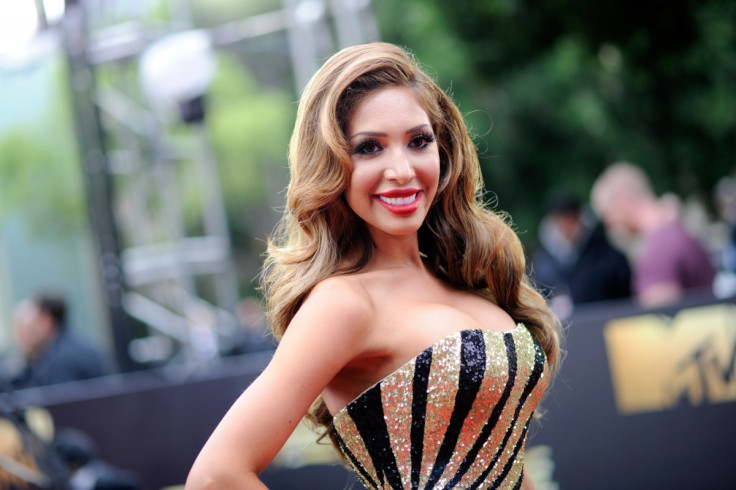 This is not the first time that Farrah Abraham has lashed out at celebrities on social media. Abraham didn't hold back when she decided to post a bizarre and seemingly unprompted comment on Blac Chyna's Instagram account on Friday
"F**kin monkey ewe s**t come up 4 what she is a nothing," the 24-year-old wrote after Blac shared a video showing off a new lace choker.
But Abraham deleted her outburst after it angered Chyna's fans, who were quick to come to the model's defence. One of Chyna's fans commented: "Before you degrade somebody else don't forget where you came from."
Another fan wrote: "Not knocking you but you were Teen Mom, and then became a pornstar or if that's what you like to call yourself! You are no better than anyone, and for you to say something so degrading and so nasty just shows what kind of person you are!"
The MTV star has also previously insulted Chyna's future sister-in-law Kim Kardashian, claiming she had "surpassed" the reality star.
"I've been beating out Kim on a lot of things" the Celebrity Big Brother star told the Nik Richie Podcast.
"I think I've surpassed her in certain aspects," she went on, adding: "Then again, I conduct myself and my brand in a different way and my life in a very different journey.
"I think I'm doing very well, if not better."
The Teen Mom star has also took a shot at Nicki Minaj after the rapper tweeted "Farrah is a c*** to her mother."
Abraham tweeted back: "Cause your (sic) a parent right? Your (sic) videos look like porn horrible good luck being negative #Godbless busy making TV."
Real classy...