It has already been three years since the Rana Plaza disaster in Bangladesh, where the collapse of a textile factory killed 1,133 garment workers and injured 2,500 more in a tragedy that opened many people's eyes to the appalling conditions and daily reality of what it takes to sustain our global fashion appetite. Brands including Primark, Matalan, Mango and Benetton were all found to have ties to the companies inside.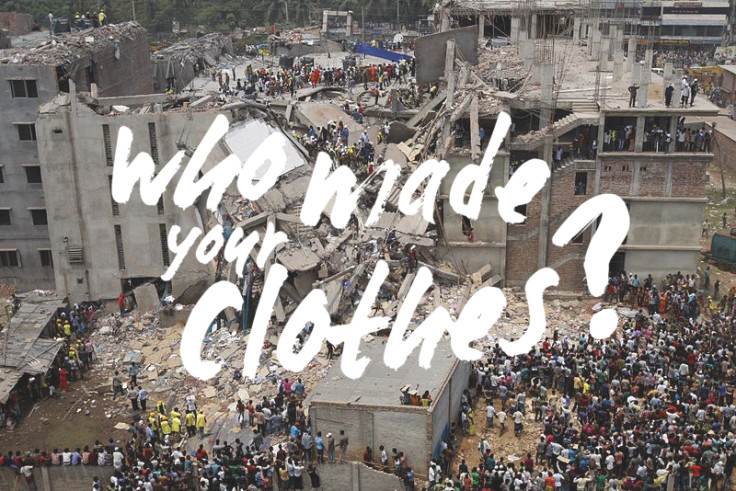 Alarmed by the realities and practices uncovered in Rana Plaza, Carry Somers and Orsola de Castro – who both ran sustainable and ethical fashion brands– set up Fashion Revolution. Their goal was to increase transparency between retailers and customers by asking the simple question 'who made my clothes?' and asking to be made aware of where every part of a garment is made, something that very few people really know about.
Three years on from Rana Plaza, how far have brands come to providing their consumers with knowledge of where their clothing comes from. And how can anyone be sure they are buying a product with a clear conscience?
18 April saw the second meeting of 'Fashion Question Time' in Westminster, where a panel including Livia Firth (creative director of Eco Age) and Jenny Holdcroft (policy director of IndustriALL Global Union) and chaired by Mary Creagh MP discussed what changes have been made since 2013.
In the wake of the Rana Plaza disaster the Bangladesh Accord on Fire and Building Safety and the Alliance for Bangladesh Worker Safety were both set up in order to secure the safety of workers, but Firth remains sceptical. Speaking during the event she said: "For the industry as a whole, the accord and alliance has raised the awareness of what needs to be done, but the amount of actual change it has brought about is questionable".
Firth also commented on the cause of the problem as well as the effect. "As women we should care and protect the women who make our clothes by shopping sensibly and resisting fast fashion at any cost." With pressures on both sides, there is clearly a great deal to be done. De Castro closed the discussion saying : "the fashion industry is as unscrupulous as it is inscrutable, but there is great hope. We can hear garment workers voices".
One of the things Fashion Revolution did this year was to create what they call the 'Fashion Transparency Index', which ranks companies according to the level of transparency in their supply chain. In order to do so they asked 40 of the biggest global fashion brands to fill out a questionnaire on everything from traceability to policies.
Out of the 40 asked, only ten brands answered. Prada was the only luxury brand to respond. Brands that scored highly included H&M and Inditex, with Levi Strauss & Co scoring the highest for full brand transparency. The average score for the 40 brands they surveyed was 42% out of 100, while Levi Strauss & Co came out with 77% and Chanel came last with only 10%. Perhaps surprisingly, Primark and Adidas came out as the most transparent global brands. Although with so many companies refusing to divulge information on their product line, there is clearly a lot of work still to be done.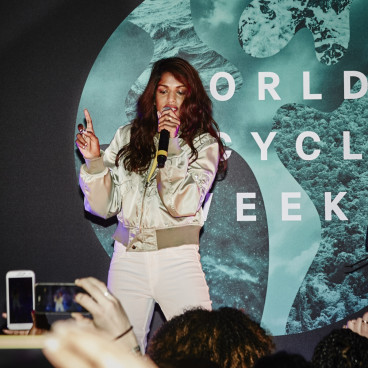 H&M have certainly been one of the most vocal brands around the issue of sustainability and ethical fashion, releasing a number of sustainable collections. They have also taken an active role in World Recycle Week, running from 18 to 24 April, which they launched with a performance from MIA in their flagship Oxford Street store. The brand's aim during this period is to collect 1,000 tonnes of unwanted clothes from customers, across more than 3,600 stores, which will be exchanged for store vouchers.
However, the brand has come under a great deal of scrutiny for their actions. Environmental journalist Lucy Siegle labelled the H&M initiative 'corporate greenwashing' in The Guardian and noted that "if 1,000 tons is recycled, that roughly equates to the same amount of clothes a brand of this size pumps out into the world in 48 hours. Then there are the voucher schemes, which often fuel more purchasing."
However, the fact remains that the brand is doing something. Siegle has previously noted that shaming a brand for not doing enough is counter-productive and the problem still lies with those who are doing nothing. The textile industry is also one of the least environmentally friendly industries in existence and this forms part of the need for transparency once more.
Heidy Rehman, founder of sustainable brand Rose & Willard, noted that after oil, fashion is the second most polluting industry. 25% of the world's chemicals are being used for textile production and reducing supply chains is essential in order to reduce climate change.
Fashion is dependant on consumption though, so how can you shop with all of this in mind? What Fashion Revolution ask of the shopper is not to stop but to question, using the hashtag #whomademyclothes to confront brands on social media but also to wear each item of clothing at least 30 times in order to increase awareness of what you are wearing and approach fashion from a deeper level, which goes further than the relationship between you and the final product.
Here are some sustainable brands to shop from right now:
Everlane - US-based brand who pride themselves on 'radical transparency' and list all their factories on the web for customers to view. Beautiful, luxurious linen designs and super-soft cashmere that can be worn anywhere.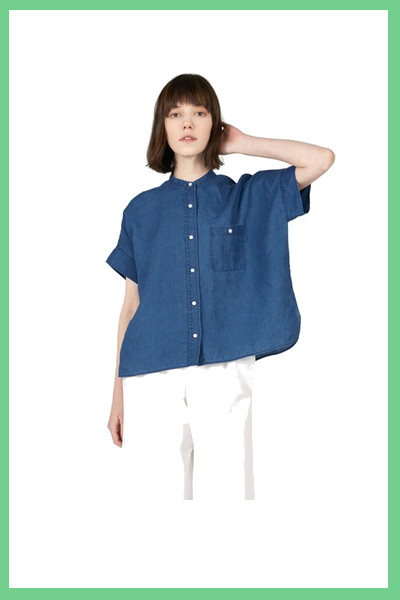 People Tree - The UK's most famous sustainable brand, People Tree has been partnering with Fair Trade artisans for over 20 years. The brand was very involved with last year's documentary The True Cost of Fashion, which explored the dangers and damages of the fashion industry. Their mission has always been to break the old taboo that ethical fashion is not directional and their extensive range is testament to this.

Mayamiko - Focuses on clothing made ethically in Malawi, merging traditional African techniques and modern design. The brand uses products and processes local to the producers in Malawi as well as upcycling older garments.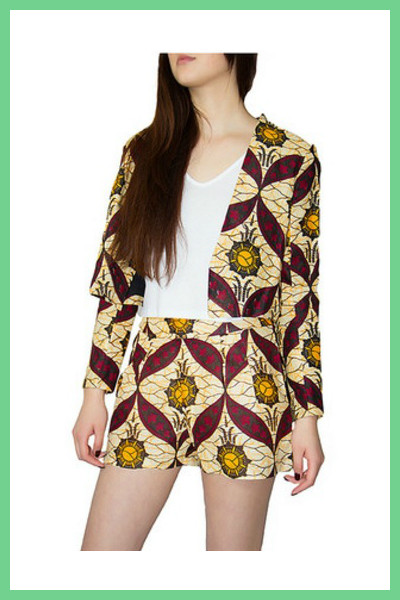 Hiut Denim - Fast fashion is left behind at Welsh brand Hiut – they make only 100 pairs of jeans a week in their factory in Cardigan. The town used to produce 35,000 pairs of jeans a week before factory closures. Hiut's mission is to bring ethical industry back to the area by focusing on one product and mastering it.
Rose and Willard - Self-stamped as the British brand with the lowest carbon footprint, Rose and Willard is designed and manufactured in Britain with no sweatshops, but still retains fair affordable prices. Founder Heidy Rehman is focused on reducing the environmental damage caused by the fashion industry.