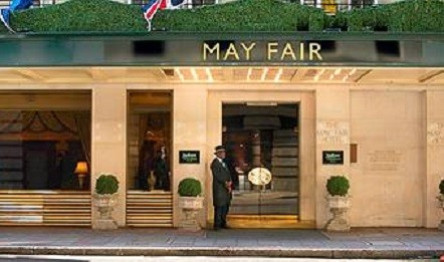 The owner of an £800m hotel chain is being sued by his father after he accused him of failing to uphold the Sikh tradition of sharing family wealth.
Bal Mohinder Singh, 86, is suing his eldest son Jasminder Singh, 62, head of the hugely successful Radisson Blu Edwardian Hotels group, for failing to share the wealth of the multi-million hotel business with him.
The father, who was born in Punjab and previously lived in east Africa, moved to Britain in 1973 and opened a post office, which his son would help to run.
Starting with a small bed and breakfast hotel in west London they quickly prospered purchasing 12 top London hotels including the Vanderbilt and the Savoy Court in central London, and the May Fair, in Mayfair.
Singh Snr claims that in 2010, his son forced him to retire after putting him in charge of the family business, and has failed to follow the traditional Sikh 'Mitakshara' system, which involves sharing of family wealth.
The father also claims that his son is trying to force him out of family home in Berkshire, which the men share with their wives.
Singh Snr has spoken about how he wished the situation would not have to be taken to the courts.
He said; "As the head of the family. I have to be respected and the fact that I was forced to retire by Jasminder was very, very painful for me.
"I was devastated with being forced out and since then my health has failed. My wife is unwell too. When I travel to the High Court I will be in an ambulance and it will be very difficult and stressful to have to give evidence against Jasminder.
"I still love him. I always will. I will not hear anybody say a bad word against him. He has worked hard too. But as I said, this is about respect and carrying on the traditions in which I have brought Jasminder up."
The son has claimed he never had a particularly religious upbringing and that neither of his parents regarded the family to be living under an agreement to share property or wealth.
Despite the group being worth an estimated £800m, the amount being contested is thought to be around £50m.