Travis and Madison are learning the hard truth about the zombie apocalypse and the dysfunctional National Guard. In the Fear The Walking Dead finale, the characters are expected to take prompt action and move away from the Safe Zone which will soon be swarming with infected zombies on a biting spree.
Show creator Dave Erickson has teased that the finale will be the most shocking and deadliest episode yet. "It will be the deadliest episode of the season. There's a ticking clock," he told Hollywood Reporter.
The show runner also hinted more action from the teacher couple as they try to rescue Nick, Liza and Griselda from the hospital before they flee to safety. "Travis, Madison, Daniel, Alicia and Chris are going to find out that their community isn't safe anymore. They're not going to have the protection that they thought they thought they would [with the National Guard], and they still don't have their family back [with Nick, Liza and Griselda, the latter of whom they think is still alive]. Travis' efforts to save Nick, Griselda and Liza didn't work, and we don't really get to comment on it. What Daniel did worked and now he has information and pieces that are going to enable the group to hopefully take some action going into the finale and try to save their people — and themselves," Erickson added.
In the pre-finale, David kidnaps one of the guards and tortures him until he divulges the secret behind 'Cobalt'. It is revealed that the army is using a code name to evacuate Los Angeles before the infected undeads attack the remaining humans.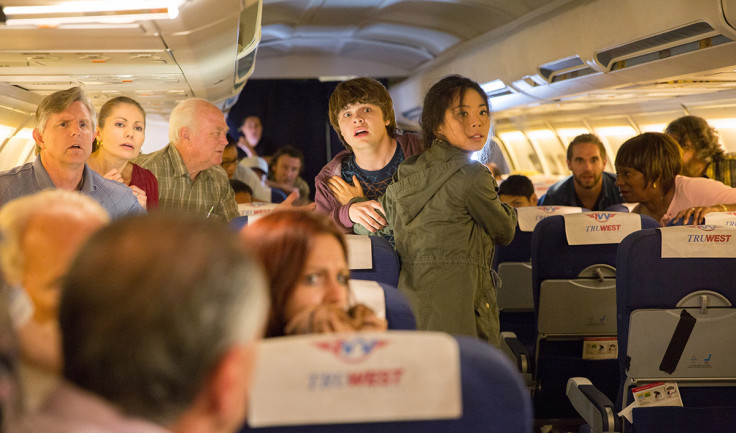 Flight 462: AMC has finally announced the airing details of its online special episode which will introduce new characters in season two of FTWD. The first instalment of the 16-part web series will debut on the AMC website on Sunday, 4 October and will be aired as promos during the break time of The Walking Dead season 6 which is premiering on 11 October. Each episode will be of one-minute duration and will be live streamed on AMC's official website every Sunday.
Here is the synopsis of the online episode: "Flight 462 tells the story of a group of passengers aboard a commercial airplane during the earliest moments of the outbreak. Over the course of the series, the plane and the lives of its passengers are put in jeopardy once they discover an infected traveler."