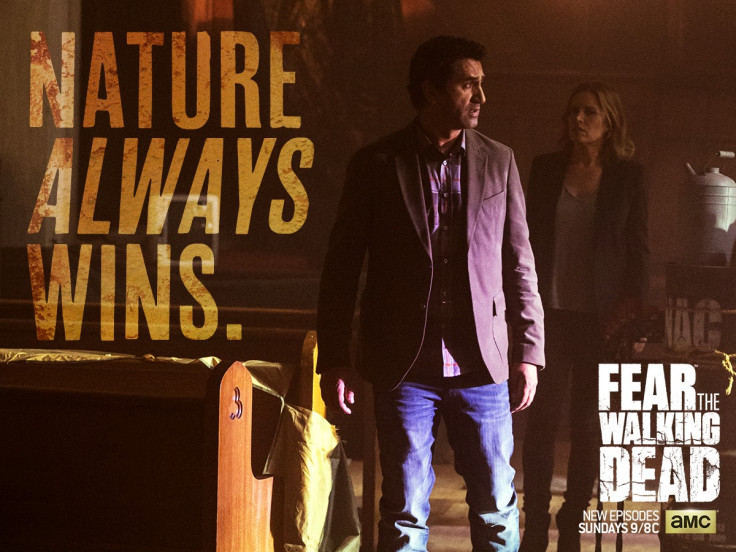 The viral flu has slowly started engulfing the city of Los Angeles in Fear The Walking Dead. After a terrific start and equally gripping second episode, the AMC original series promises to bring swarming zombies and scattered human emotions with the rest of the episodes of the series.
Till the previous episode, Travis had tried turning into his son Chris's hero all over again as he informs his former wife Liza about the looming danger and the divorced couple track down their son.
The high school teacher saves his family from a violent mob attack and takes refuge with a Spanish family. Madison, on the other hand, is doing everything to keep her daughter from venturing out as the outbreak has reached her neighbourhood.
The synopses of episode 3 and 4 hint at more problems for Madison and Travis as they both try to move out of the city and reach the 'desert'. The couple, who were planning a happy future together, will now try to survive the deadly flu and the violent undeads.
However, the question remains: Will they get separated from each other while saving their respective families? The synopsis of episode 3 titled The Dog reads via TV Guide: Travis, Liza and Chris seek refuge with the Salazar family after escaping a violent riot. Meanwhile, Madison defends her home.
The fourth episode will focus on the government and its dealings with the sudden apocalypse. Episode 4 titled Not Fade Away reads: Madison and Travis witness different sides of the National Guard's occupation of their neighbourhood.
As the Walking Dead companion series proceeds further, it will show how humanity shattered like a house of cards and how new characters will join the lead characters in a bid to survive the deadly apocalypse.
Fear The Walking Dead won't return next Sunday (6 September) and will air episode 3 on 13 September in the US due to the long Labour Day weekend.