Fear The Walking Dead premiere: Zombie flu may have come from Ebola like virus, teases director Greg Nicotero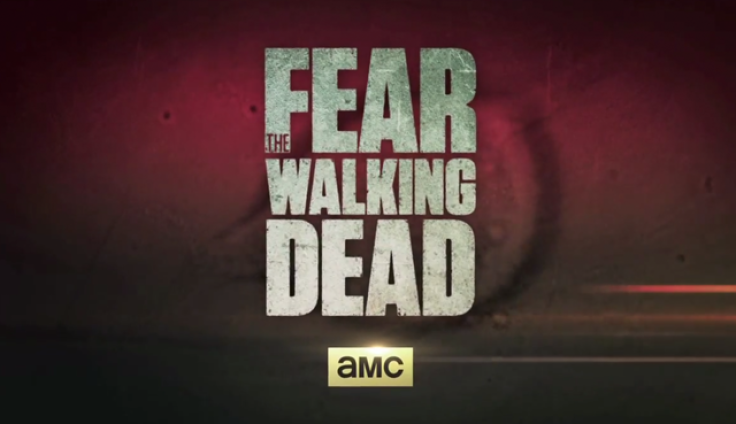 Fear The Walking Dead will premiere in summer this year on the AMC network and fans are excited to see the Walkers swarming across Los Angeles as the zombie apocalypse unfolds.
Show director Greg Nicotero, meanwhile teased a vital spoiler regarding the origin of the zombie virus in AMC's most awaited show.
However, he also mentioned that the cause of the strange flu is not as important as how people react to the changed situation.
"I would say it's not necessarily important how it begun, what's important in the spinoff is how people react to it," Nicotero told the entertainment website Melty.
"It is really a fascinating statement on current society because we get more information from our ipads and our phones. There have been thing that have been happening in recent years."
In the 15-second promo, a radio voiceover tells Los Angeles that a strange flu virus is making the LA people sick and asks people to stay indoors.
While talking to the website, the director of the post apocalyptic series hinted at an Ebola kind of situation, that might have triggered the entire chaos.
"Even in the US, there was a nurse who was working in Africa and who came back to the United States and refused to go to the quarantine for Ebola. So I think about stories like that and I go: Woe may be that could have been the beginning or may be this could have been the beginning."
Orange Is The New Black actress Elizabeth Rodriguez has officially been added to the show's cast as a series regular.
Here is the synopsis of the pilot episode: (Via Spoiler TV)
"The spinoff takes place during the same zombie apocalypse depicted on The Walking Dead but in a different location. It revolves around Sean Cabrera (Curtis), a divorced teacher and Nancy Tompkins (Dickens), a female guidance councilor. Dillane plays the Nancy's son Nick, who has battled a drug problem. Debnam Carey plays the Nancy's ambitious daughter Ashley."
Fear The Walking Dead season 1 will be a six-episode series and will premiere on AMC in summer this year.
© Copyright IBTimes 2023. All rights reserved.