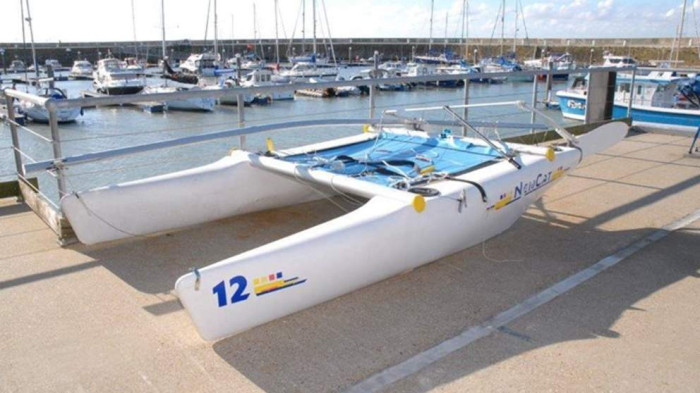 Kent Police are say they are becoming "increasingly concerned" about the fate of the skipper of a catamaran which a passing merchant ship spotted floating upside down 27 miles off North Foreland on the Kent coast at around 8pm on Saturday evening (26 September). Despite an extensive search there has been no sighting of the skipper, whose identity remains unknown.
The 12ft catamaran is currently being stored at the Port of Ramsgate while the investigation continues. The vessel is a white New Cat 12 model, with the serial number 7064-1999 and make number K-0566. When the rescuers went aboard they found a black North Face rucksack, containing cash, clothing and maps. The local coastguard and RNLI lifeboats have scoured the Thames Estuary near Thanet extensively but so far without success.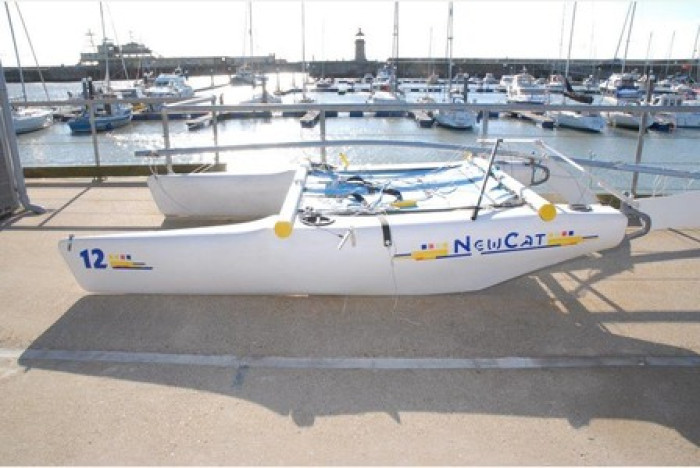 Coastguard Frank O'Neill said: "Despite an extensive search for a missing person yesterday, we have been unable to locate anyone. [Today] coastguard rescue teams will conduct a shoreline search to try and gather more information. Kent Police are also carrying out investigations. If members of the public have further information about the catamaran and its skipper they can call us on 01304 210 008."
In a statement Kent Police said: "officers are growing increasingly concerned for whoever may have been sailing the vessel and is appealing for anyone with information to get in touch by calling 101 and quoting reference 26-1235."
It is unclear if the skipper had much experience of piloting a catamaran, but even experienced sailors can run into difficulty. In 2013, British Olympic medallist Andrew Simpson died when his catamaran capsized during a training session for the Americas Cup off the coast of California. Simpson was trapped beneath the vessel for about 10 minutes and doctors were unable to revive him.