Manchester United manager Sir Alex Ferguson has attacked John Terry\'s four-match ban for racial abusing Anton Ferdinand as lenient.
Terry was handed a four-game ban and a £220,000 fine for foul of abusive language with a reference to race during the game between Queens Park Rangers and Chelsea 11 months ago.
However, the independent commission\'s ruling differs to that handed to Liverpool\'s Luis Suarez, who received an eight-match ban for abusing United defender Patrice Evra, and Ferguson believes the punishment for Terry is lenient.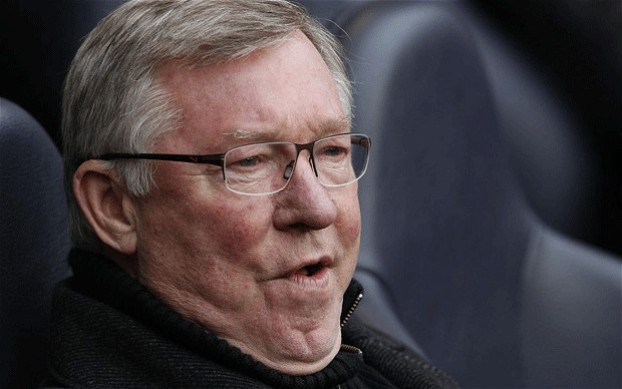 \"In the case with Terry it\'s so long ago since the actual incident it\'s taken a long time to get there with him and there is a danger of it resurrecting itself because the delay has been so long,\" Ferguson said.
\"But the fact that he\'s got the four match ban, which he may find is a bit lenient, considering that Suarez got eight matches, we can move on and so does the game.\"
Terry opted to retire from international football prior to the beginning of the FA hearing, after labelling his relationship with the Football Association \'untenable\'.
With the Crown Prosecution Service charge of a racially aggravated assault hanging over Terry going into the European Championship, manager Roy Hodgson opted to include him at the expence of Rio Ferdinand, whose brother Anton was involved in the incident, reportedly because of fears of the pair\'s relationship.
Ferdinand is still to return to the international scene since being left out of the Euro 2012 squad, and Ferguson doesn\'t anticipate his return.
\"I wouldn\'t think he will get called up,\" said Ferguson.
\"Roy Hodgson made his decision before the European Championship and I can\'t see him changing that. It would be difficult for him now to go back to Rio Ferdinand and welcome him back.
\"It would be difficult. You never know. I don\'t know if Rio would do it - I haven\'t asked him.\"
Ferdinand and Terry have made up the heart of England defense during the reign of Fabio Capello and boast a wealth of experience with 159 caps won between them.
However, Hodgson looks likely to be without both players during World Cup qualification, with the likes of Joleon Lescott, Phil Jagielka and Gary Cahill likely to be used with greater regularity.