Residents of Ferguson, Missouri, are bracing themselves for the grand jury verdict on the shooting of an unarmed black teen by a white policeman.
The shooting of 18-year-old Michael Brown by Darren Wilson sparked weeks of sometimes violent protests.
Many businesses have boarded up their windows as they expect more demonstrations to follow the grand jury's decision, particularly if Wilson is not charged.
Among those boarded up was a store selling "I Love Ferguson" merchandise intended to raise money for businesses damaged during rioting.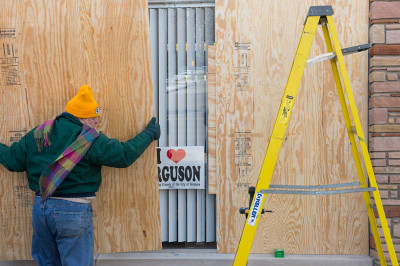 Some suburban St Louis gun dealers have been doing brisk business, particularly among first-time buyers.
Metro Shooting Supplies reported selling two to three times more weapons than usual in recent weeks – an average of 30 to 50 guns each day.
Police spokesman Brian Schellman said "it would be naive" to say the increase has not been driven by concern over the grand jury decision.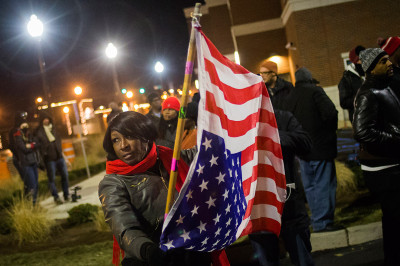 There is no specific date for a grand jury decision to be revealed, but it is expected before the end of the month.
The grand jury is considering whether there is enough evidence to charge Wilson with a crime and, if so, what the charge should be. If the jury issues an indictment, a separate jury will be selected to decide whether the person is guilty.
Wilson does not expect to face criminal charges from a Missouri grand jury, a police union official said.
Jeff Roorda, business manager for the St Louis Police Officers' Association, said Wilson has been under a lot of pressure and stress but seems confident in the outcome of the grand jury investigation.
"It's fair to say that neither he nor his defence team expect an indictment," Roorda said.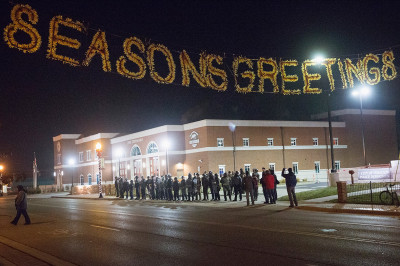 Authorities have said Wilson shot Brown, who was unarmed, following some sort of physical confrontation that occurred after Wilson told Brown and a friend to stop walking down the centre of a street.
Wilson told authorities that the shooting happened after Brown struggled with him for his gun, according to reports by the St. Louis Post-Dispatch and the New York Times that cited unnamed sources. But some witnesses have said Brown had his arms raised – as if to surrender – when the fatal shot was fired.