Sir Alex Ferguson has revealed that he would have been tempted to purchase Chelsea striker Didier Drogba, but the Manchester United manager was made aware of the fact that he only wanted to play abroad next season.
Drogba joined Chinese outfit Shanghai Shenhua for a multi-million dollar fee, and will face the Red Devils in a pre-season friendly on July 25 at Shanghai Stadium.
Ferguson has already made the surprise move in this transfer window by making his interest for prolific striker Robin van Persie clear, but the United man admits there was another striker on his mind as well as the summer began.
"The decision was his anyway and he said if he was going to leave Chelsea, he wouldn't play for another club in England," Ferguson said, according to Yahoo Sport.
"So that answered that question, but I could've been [tempted to move for Drogba]."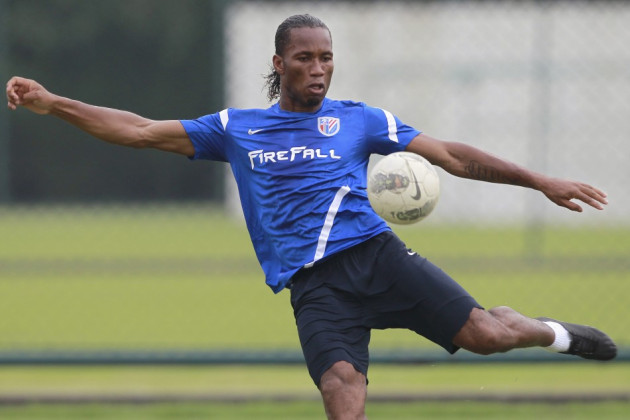 With Wayne Rooney firmly entrenched in the striking spot for United, Javier Hernandez and Danny Welbeck have competed for a spot alongside the England international over the course of the season.
With Ferguson looking likely to let Dimitar Berbatov go this summer, he will be in the market for more cover up front, but chasing after such strong strikers as van Persie or Drogba would suggest he wants to build a lot more on that area of the park than pundits and fans first thought.
The Scot admitted this month that there could possibly be two more names to add to the squad list in the transfer window, and with Lucas Moura looking close to a deal with the club, there could yet be a space for the hitman Ferguson is after.
And yesterday United were handed a boost in their pursuit of van Persie, with Roberto Mancini reportedly admitting to insiders at Manchester City that the side may lose out on the striker, as a bidding war ensues with Italian side Juventus.