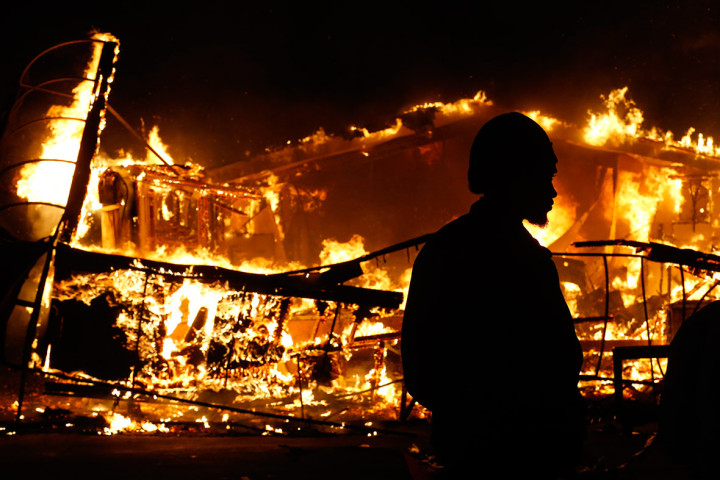 Police said there have been 61 arrests during the St Louis protests following a grand jury's decision not to indict officer Darren Wilson for shooting Mike Brown.
St Louis County Police Department said people were arrested for a number of offences including arson and burglary following the unrest in Ferguson and the surrounding areas in Missouri.
Dozens of buildings were set on fire and there was widespread looting as thousands of protesters took to the street in anger at the decision by a grand jury during not to press criminal charges against Wilson after he shot dead the unarmed black teenager on 9 August.
Missouri Highway Patrol Captain Ron Johnson said: "We talked about peaceful protest, and that did not happen tonight. We definitely have done something here that's going to impact our community for a long time.
"That's not how we create change," he added.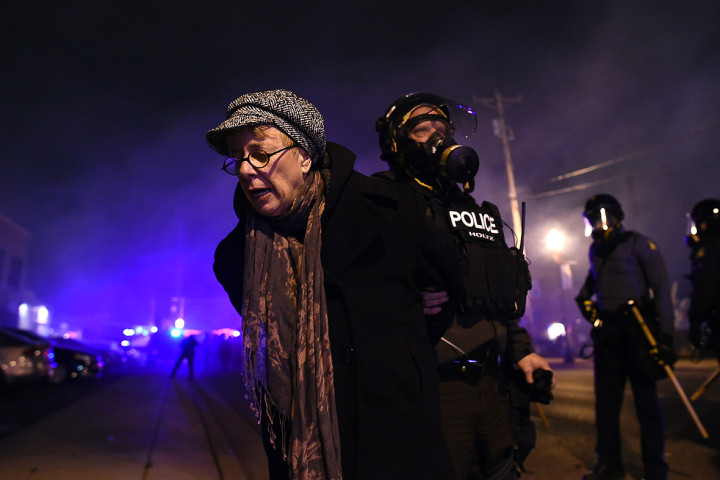 St Louis County police chief Jon Belmar claimed he heard around 150 gunshots during the unrest, with police firing tear gas at the crowds in an attempt to control the protests.
Police were seen firing sting grenades at protesters, which scatter rubber bullets as well as a toxic chemical powder.
Police described the protests as "much worse" than what they saw during the weeks of demonstrations following Brown's death.
"Bricks were thrown at police officers, two St. Louis County police cars were set on fire and police seized an automatic weapon," a spokesperson added.
No one was reported to have been seriously injured during the protests.
President Barack Obama appealed for calm and for protesters to find "constructive" outlets for their anger soon after the indictment announcement was revealed.
"We are a nation built on the rule of law and so we need to accept that this decision was the grand jury's to make," he said.
"We need to recognise that the situation in Ferguson speaks to broader challenges that we still face as a nation. The fact remains that in too many parts of this country a deep distrust exists between police and communities of colour."