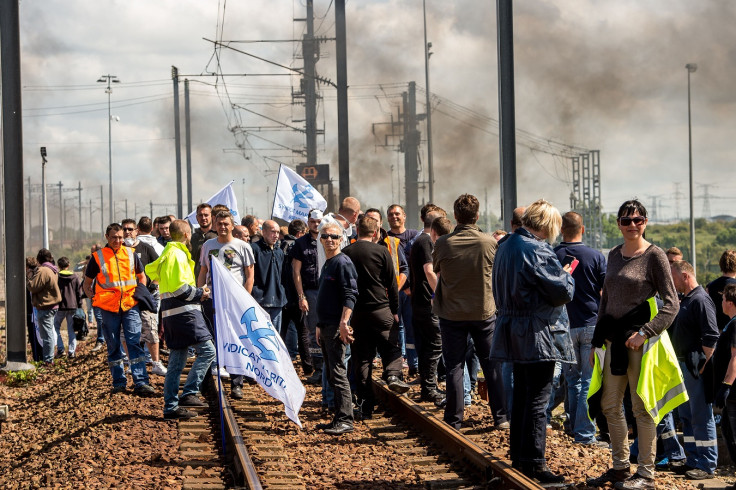 Ferry services between Dover and Calais remain suspended on Tuesday morning (30 June) as striking workers continued their blockade of the French port.
Kent police warned that the port in Calais is expected to remain closed until Thursday (2 July).
Crossings to Dunkirk and other French ports continue as normal, the BBC reported.
Ferry operator P&O, in an update on its website said that its services are currently suspended due to "further industrial action by MyFerryLink workers in France.
"It advises all non-essential travel booked for 30 June should be rebooked for a later date.
"The duration of any industrial action is currently unknown. The latest travel information can be found on our automated Weatherline on 1304 448866, on the travel information pages of poferries.com or on twitter @poferriesupdate."
It said all services on its Irish Sea routes are running to schedule with spaces currently available.
For the second time in a week, MyFerryLink workers in France have taken industrial action over the sale of the company's ferries to rival DFDS Seaways.
The last strike action on 24 June saw violent scenes as thousands of migrants tried to board lorries bound for Britain that were stuck in Calais.
A Port of Dover spokesman has warned that when services do resume, they may be delays.
Highways England said Operation Stack, where lorries use part of the M20 to queue for Channel crossings, has been implemented as a result of the latest action.
Kent Police said that as a result of a build-up of heavy freight traffic on M20, A20 and roads in and around Dover, junction 13 of the M20 is also currently closed in the direction of the Port of Dover.
More about Calais chaos