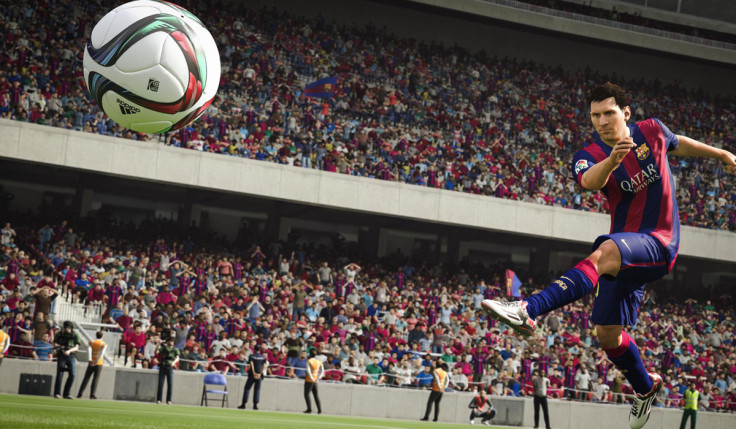 As Fifa 16 gets closer to its 22 September release, the list of fastest players in the game has surfaced. Within the game, these players provide a more realistic chance of scoring goals, in comparison to lesser-rated players.
With pace and accuracy being the key factors, those waiting to try out Fifa 16 can check out the top 10 fastest players available for picking up as drafts in the game. This list of players was sent to IBTimes UK by a representative of EA Sports. The list of Fifa 16 players possessing an edge, as far as on-field sprint speed is concerned, include:
Theo Walcott (Arsenal)
Mathis Bolly (Fortuna Düsseldorf)
Gareth Bale (Real Madrid)
Williams (Athletic Club de Bilbao)
Víctor Ibarbo (Roma)
Pierre-Emerick Aubameyang (Borussia Dortmund)
Jürgen Damm (Tigres UANL)
Ernest Asante (Stabæk Fotball)
Salif Dianda (Ternana)
Maicon (Livorno)
EA Sports Fifa 16 is slated to be released across Xbox One, Xbox 360 and PS4 platforms on 22 September. Ahead of the release, the list of top-ranked players in the game has also surfaced and as expected ace footballer Lionel Messi leads the pack with Cristiano Ronaldo and Luis Suarez close behind.
Fifa 16 loyalists can check out the top players in Fifa 16, here. Liverpool fans can also see their full squad rating, by clicking here. Currently, a demo version of Fifa 16 is active. This version incorporates a new Fifa Ultimate Team (FUT) draft mode that lets users add to their core Ultimate Team via random draft picks.