Rainbow Six Siege: Ubisoft reveals Spectator Camera at Gamescom 2015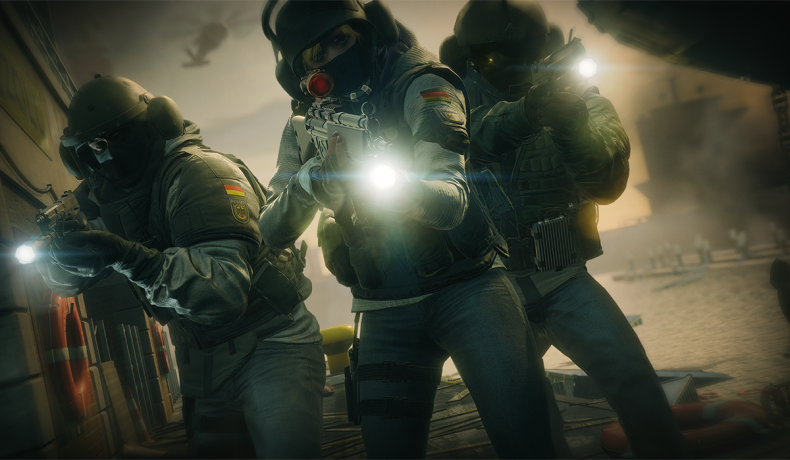 At Gamescom 2015 in Cologne, Germany, Ubisoft revealed the latest feature of upcoming tactical shooter Rainbow Six: Siege – the Spectator Camera. Designed with competitive gaming in mind, the mode offers the opportunity to view ongoing games from two perspectives.
Spectator Cam is a neat eSports tool allowing an eleventh player to seamlessly spectate any competitive game mode in Siege from either the first person viewpoint from which players see the action or from a top-down tactical view. You can see the Spectator Camera in action below...
Each of the 10 players competing can be seen wherever they are on the map with a coloured outline indicating their team. The top-down perspective offers spectators the chance to see how games evolve and where the game may be heading. Ubisoft is also hoping the mode can be used to educate new players in how to best play the game, or to better train professional players should Siege be picked up by the eSports community.
The majority of Siege players will have to wait to get their hands on the feature. Only the PC version is getting it alongside the full game in October, and even then it will only initially be available for LAN and custom online games.
Those who purchase the game on console will have to wait until early 2016 to use Spectator Cam, at which point the full feature will be released on PC.
Ubisoft also revealed a new map for Siege called Kanal. It is set in Hamburg, Germany, and was announced to appeal to the German masses in attendance at Gamescom. Rainbow Six: Siege will be released on PS4, Xbox One and PC on 13 October.
For all the latest video game news follow us on Twitter @IBTGamesUK.