Chuck Blazer was the big fish the FBI was looking to catch.
The verbose American was once the most powerful man in football stateside after working his way from devoted "soccer dad" to clutching the levers of power at Fifa as general secretary of Concacaf - the body that oversees the sport in North and Central America and the Caribbean - and a member of the Executive Committee.
But the 70-year-old's remarkable ascent to become one of football's Dons was laid bare on 27 May after it was announced he admitted Mafia-like offences: 10 counts of tax evasion, racketeering, wire fraud and money laundering.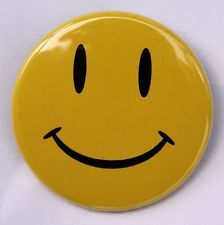 The man known as "Mr 10 Per Cent" for his propensity to line his pockets from commercial wheeler-dealing now faces a maximum penalty of 10 years for failing to report offshore bank accounts and five years for tax evasion.
Button man
Charles Gordon Blazer was born in humble surroundings in Queens, New York, and scored his first success working at a manufacturer of smiley-face buttons.
His passion for football came from watching his son play and from April 1990 until December 2011 he served as general secretary of Concacaf.
After turning on fellow Fifa executive Jack Warner in 2011, whom Blazer claimed was handing out bundles of cash to Fifa members, attention turned to the American himself and soon enough details emerged of an opulent, duplicitous and surreptitious life.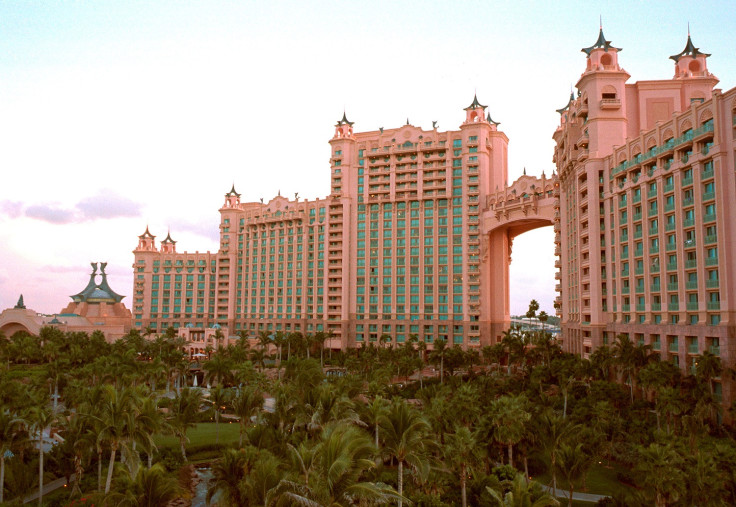 Cooking the books
From 1996 to 2011, Blazer siphoned more than $15.3m (£10m, €14m) from revenue commission from football-related sponsorships and television rights as well as proceeds from sales of match tickets. Most of this money was paid to offshore companies instead of directly to Blazer.
The enormous income funded a rock star lifestyle for the 32-stone football heavyweight.
Apartments Blazer came to own included one at the Bahamas' Atlantis resort and an $18,000-a-month (£11,700, €16,500) one at New York's Trump Plaza. In 2005 Blazer had Concacaf lavish almost $50,000 (£33,000, €42,000) for a 2004 Hummer H2 car for him and his girlfriend.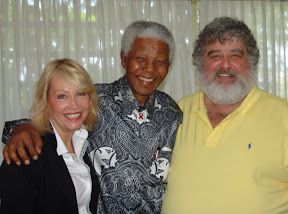 And the luxury did not stop there.
Blazer spent more than $21,600 (£14,000, €20,000) to park the Hummer - reportedly bought as it was the only vehicle that could carry his bulk - right outside Concacaf's New York office.
When he wasn't spending his own lucre, Blazer milked the cash cow that was football's governing body - he racked up an eye watering £19m on the body's Amex card.
He wined and dined in the finest restaurants, and his cuddly appearance earned friends in high places, mixing with Vladimir Putin - who said to the bearded Blazer "you look like Karl Marx!" - Nelson Mandela, and Prince William.
His voracious appetite eventually saw him confined to a mobility scooter to get from place to place.
His blog, "Travels with Chuck Blazer and his Friends...", shows the former Fifa executive hobnobbing with Mandela on a private jet and watching the 2012 Super Bowl beside NFL Hall of Fame inductee Curtis Martin.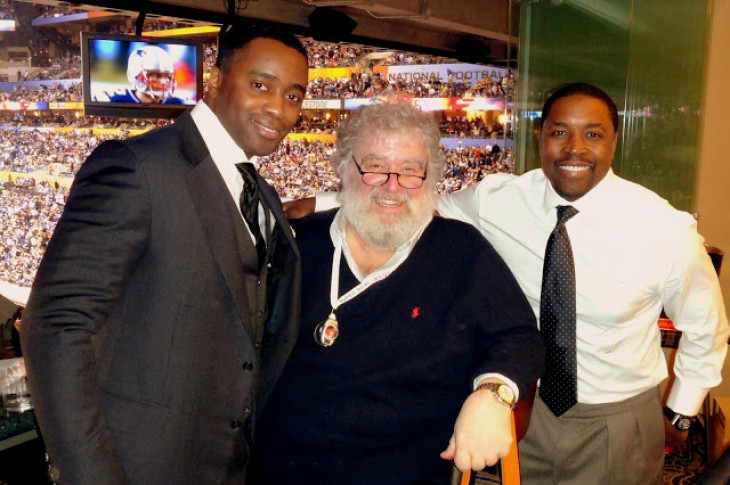 In the wake of the 2018 and 2022 World Cups being awarded to Russia and Qatar respectively, Blazer's affairs were under scrutiny like never before.
Ironically, Blazer was on his way to a New York restaurant, reported the New York Daily News, in his mobility scooter when the FBI and Internal Revenue Service finally caught up with his myriad of illicit payments and operations.
He had a choice: handcuffs or wire. He chose the wire and started the naming process that would bring Fifa to its nadir.