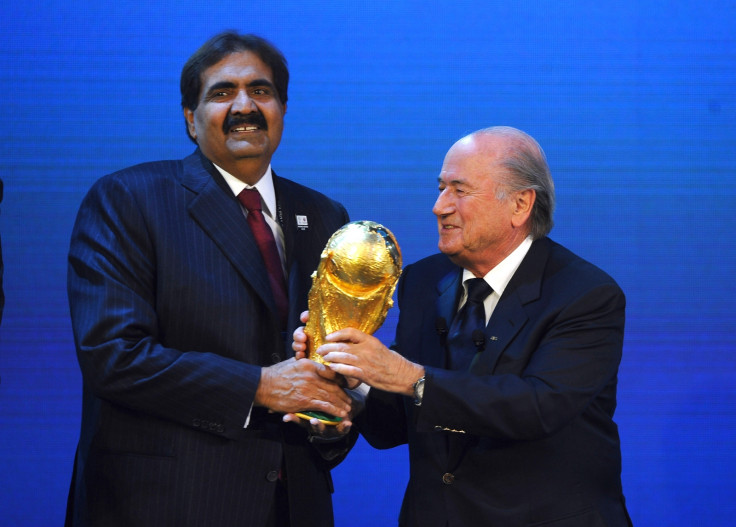 Fifa was today (27 May) plunged into disarray after it was revealed that four of its former officials pleaded guilty to "rampant" corruption that allegedly lined their pockets with millions of pounds.
The US Department of Justice also charged 14 others with racketeering, wire fraud and money laundering relating to a 24-year period from the mid-1990s.
Earlier on 27 May, Swiss authorities in Zurich arrested seven of those charged in the US indictment as officials gathered for the Fifa congress and presidential election. They are Jeffrey Webb, 50 (Cayman Islands); Eduardo Li, 56 (Costa Rica); Julio Rocha, 64 (Nicaragua); Costas Takkas, 58 (UK); Eugenio Figueredo (US/Uruguay), 83; Rafael Esquivel, 68 (Venezuela); and José Maria Marin, 83 (Brazil).
As well as the four Fifa officials, two sports marketing companies pleaded guilty after they paid more than $150m (£97.5m, €137m) in bribes and kickbacks to secure lucrative media and marketing rights to international football tournaments.
Swiss prosecutors also opened criminal proceedings related to the awarding of the 2018 and 2022 World Cups.
Meanwhile, Fifa maintained that the presidential election on 29 May will go ahead as planned as Sepp Blatter aims to secure a fifth term. The current Fifa president was not named in either investigation.
The governing body of world football also ruled out a re-vote of the awarding of World Cups to Russia in 2018 and Qatar in 2022.
In a statement, the Swiss prosecutors' office said "electronic data and documents" were seized from Fifa's headquarters. Swiss police are also planning to question 10 Fifa executive committee members who took part in the World Cup votes in December 2010.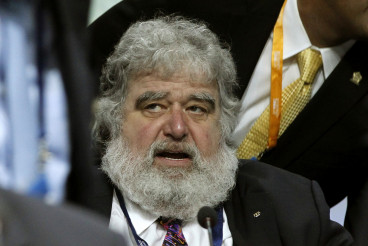 The officials who pleaded guilty are Chuck Blazer, the former general secretary of CONCACAF and former US representative on the Fifa executive committee, José Hawilla, the owner of Brazilian sports marketing company Traffic Group, and Daryll and Daryan Warner, the sons of former Fifa vice president Jack Warner.
Their guilty pleas were made in 2013 and 2014 but not disclosed until the Department of Justice announcement on 27 May.
Two of Hawilla's companies, Traffic Sports International Inc and Traffic Sports USA, also pleaded guilty.
The charges carry prison terms of up to 30 years as well as fines for individuals and fines of $500,000 for the corporate defendants.
'Rampant, systemic, and deep-rooted'
Attorney General Loretta E Lynch said: "The indictment alleges corruption that is rampant, systemic and deep-rooted both abroad and here in the United States.
"It spans at least two generations of soccer officials who, as alleged, have abused their positions of trust to acquire millions of dollars in bribes and kickbacks.
"Today's action makes clear that this Department of Justice intends to end any such corrupt practices, to root out misconduct and to bring wrongdoers to justice – and we look forward to continuing to work with other countries in this effort."
Kelly Currie, acting US attorney of the Eastern District of New York, added: "Today's announcement should send a message that enough is enough. After decades of what the indictment alleges to be brazen corruption, organised international soccer needs a new start – a new chance for its governing institutions to provide honest oversight and support of a sport that is beloved across the world, increasingly so here in the United States.
"Let me be clear: this indictment is not the final chapter in our investigation."
Greed created 'uneven playing field'
FBI director James Comey said: "As charged in the indictment, the defendants fostered a culture of corruption and greed that created an uneven playing field for the biggest sport in the world.
"Undisclosed and illegal payments, kickbacks and bribes became a way of doing business at Fifa. I want to commend the investigators and prosecutors around the world who have pursued this case so diligently, for so many years."
The Swiss prosecutors' office said the US investigation was separate from its own inquiry but that authorities were working together.
According to the Swiss Federal Office of Justice, the US case involves bribes of "more than $100m" linked to commercial deals dating back to the 1990s for tournaments in the United States and Latin America. The DoJ said the corruption is linked to World Cup qualifying matches and the Copa America, the South American continental championship.