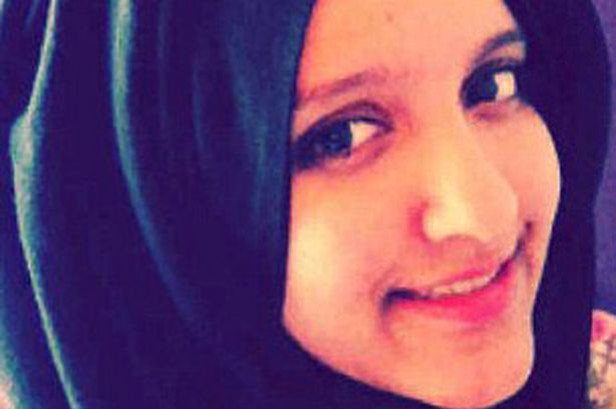 A fifth British jihadist fighting for Islamic State militants in Syria has been placed on the UN sanctions list. Aseel Muthana, 18, from Cardiff, joins his brother Nasser on the list.
Like the four others, he now faces a travel ban and his assets will be frozen. The other three now under the UN ban are Omar Hussain from High Wycombe, Aqsa Mahmood from Glasgow and Sally-Anne Jones from Chatham in Kent.
BBC says the UN list contains the names of 72 organisations and 231 individuals. British nationals Abu Hamza al-Masri, who is currently serving a life sentence in prison for supporting terrorism and Syrian-born Mohammed al Ghabra, 35, from east London, are already on the list.
Mother of two, Jones has laughed off news of being placed on the UN sanctions list. In her tweet, which has since been suspended, she posted: "Just found out from a article that David Cameron has put me on a UN Sanctions list as i lol@England for giving me a travel ban :) England I came here to fight you fisabilillah & I will until my last breath."
Kent and Sussex Courier said the 46-year old, who received grocery parcels from a church-run food bank in Borough Green before leaving to join Isis with her 10 year-old son Jojo, is the widow of a jihadist killed by a British drone strike last month. Her son is now known as Hamza.
Parents of jihadis criticise government move
Separately, the parents of Mahmood have criticised the government's decision to put their daughter's name on the UN sanctions list. The family's lawyer, Aamer Anwar said the parents believe the move would only mean that other parents in similar situations may choose not to inform the authorities about any concerns they have over their children.
"Aqsa's parents believe this kind of measure will do little to prevent the radicalisation of young people," he said. They also fear the sanctions would send a message to "brainwashed young people" who leave the UK for Syria that they should remain there and not return home.
Her parents, he said, are very distressed and believe the move will make it even less likely that they will see their daughter again, ITV news reported. The former pupil of Glasgow's exclusive girls' school, the Craigholme Secondary School, has said in social media that she would rather die in Syria than return home to her family.
The Guardian said Mahmood's family described the sanctions as "useless grandstanding" that would do nothing to curb their daughter's activities and "more importantly do very little to deter young people from being recruited to Isis." "The PM will know that Aqsa had no global assets to freeze and if he thinks that young people thinking of joining Isis will be worried about their pocket money being frozen in high streets banks he is deluded," the family said through their lawyer.
The father of Nasser and Aseel, Ahmed Muthana described the government's move as crazy, saying: "I don't know what the government and UN are thinking." He said his son had no assets to freeze. "There's nothing. We have nothing."
Pointing to his terraced house in the Butetown area of Cardiff, the retired engineer said: "We wouldn't be living like this if there were any assets. He said the travel ban made it even more likely for his sons to not leave Syria. "He is trapped there. I don't think I will ever see my sons again. I've never heard from them," he said.