Hollywood actress Dakota Johnson has revealed why she insisted on doing all of the sex scenes in new film Fifty Shades Darker rather than use a body double.
The 27-year-old, who is reprising her role as Anastasia Steele in the second film based on the Fifty Shades book trilogy by EL James, claimed it would have been a "cop-out".
She explained: "If I was going to do this job, I was going to do it 100 per cent and give it everything. I wanted to be true and honest to the role, and the character.
"I don't have a problem with nudity. I think it is beautiful and so I was OK with that."
However, she did admit that doing it the second time around with co-star Jamie Dornan, who plays her on-screen love interest, Christian Grey, was a lot easier than the first.
The daughter of megastars Melanie Griffith and Don Johnson told the Mirror: "We knew what we were getting into, so were definitely more comfortable.
"In some ways it was a longer haul, there was more work and a lot more to do, but it seemed like we were in capable hands and we knew what was going on more than the first time."
The follow-up to 2015's Fifty Shades of Grey was released nationwide in cinemas on Friday (February 10).
The raunchy nature of the big-screen flick has caused one cinema to ban unaccompanied males from seeing it by themselves.
Those phoning to book tickets at the Diamond Cinema in Navan, Ireland, were told in a "tongue in cheek" pre-recorded message: "If you're looking to go to Fifty Shades Darker and you're bringing your boyfriend, you better keep lots of space between you.
"It's on an 18 cert and I must stress that single men or married men on their own, any unaccompanied males will not be allowed in."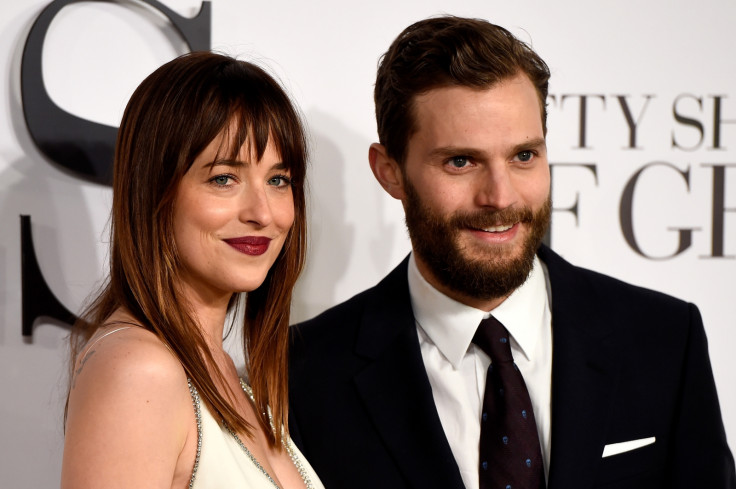 Paul Egan, who records the weekly listings for the cinema, joked that the unconventional move was due to "women's hormones".
He told the Mirror: "Well, it's meant to be a titillating film so I thought it might be better to keep the single men outside until we suss it out.
"Sure it could lead to all sorts of temptation with women's hormones flying all over the place, while watching the film. It might be better to keep the men outside the door until we see if women can control themselves.
"The film is basically porn for women, going on what the distributors are describing to us."