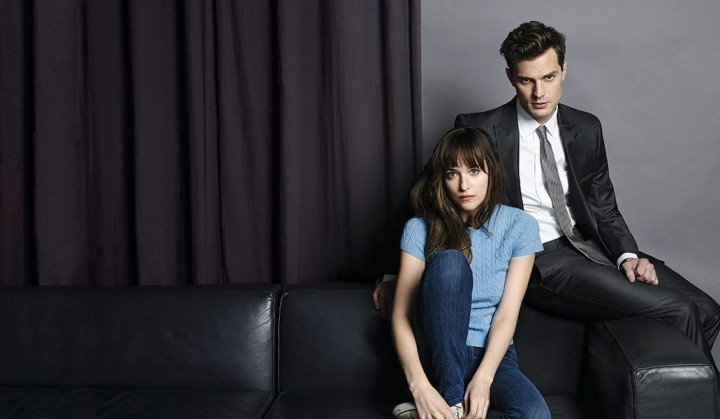 Fifty Shades of Grey, the most awaited movie of 2015, keeps treating its fans with interesting sneak peeks from the movie set.
While fans are eagerly waiting for another full-fledged trailer of the BDSM themed movie, the latest poster of the seductive Anastasia Steele (Dakota Johnson) biting her lips while posing sexily has gone viral.
If you have read the novel, you will understand why Christian Grey went crazy every time he saw Ana biting her lips.
"If you think about what's erotic about someone's mouth, it's either the lips or biting. That's what you have to work with, what drives men wild," said EL James as she explained the mannerism of sexual fantasies via Yahoo News.
EL James' best-selling erotic novel adaptation will come out with another trailer during ABC's political drama Scandal Season 4.
You can watch the full Fifty Shades of Grey trailer live stream online by clicking here.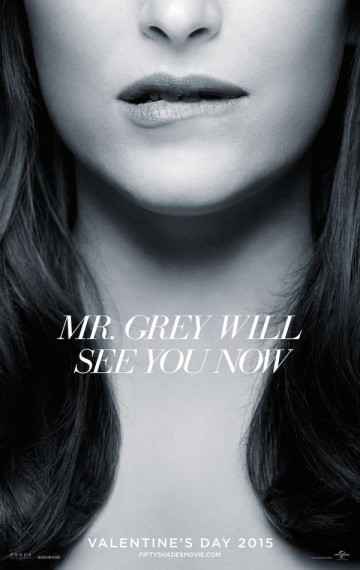 Last week, the movie production house released another teaser trailer featuring the mysterious and enigmatic Christian Grey who is wearing his infamous grey suit followed by the "Mr Grey will see you now" phrase.
The Sam Taylor-Johnson directed movie became a global phenomenon soon after the cast announcement and fans can't wait to see the handsome Jamie Dornan portraying the role of the billionaire entrepreneur Christian Grey.
The highly anticipated movie will offer a glimpse into the sadomasochistic world of the dashing and successful entrepreneur Grey, who is head over heels in love with naive college student Anastasia.
The couple will find true love through their sexual encounters in the erotica movie.
The movie will open in theatres on 13 February 2015.