Filipino Ruben Enaje in agonising mock crucifixion for 30th time to atone for sins on Good Friday
Ruben Enaje, a 55-year-old sign painter, screamed in agony as he was nailed to a wooden cross. He dedicated this year to peace in Belgium and other countries targeted by Islamic extremists. Other devotees in San Pedro Cutud in Pampanga province to the north of Manila flogged themselves until their backs were streaked with blood and walked barefoot through the rice farming villages.
The blood-soaked event is famed throughout the world, with thousands of visitors watching the re-enactment of Jesus Christ's final journey. According to the canonical gospels, Jesus was stripped of his clothing and offered wine mixed with gall to drink, before being crucified. He was then hung for six hours (according to Mark's Gospel) between two convicted thieves.
Enaje, a 55-year-old sign painter, began the annual ordeal after he fell from a three-story building in 1985 and survived almost unscathed. Asked what he was praying for this year, Enaje said he was saddened by the recent bombings at the Brussels airport and subway station and other attacks in the Middle East that hurt innocent people.
"What are they fighting for?" Enaje asked, referring to Islamic State group militants who have claimed responsibility for the Brussels attacks. "Even the innocent are not spared. They want to lord over the world but that can't be allowed to happen."
The intensity of the pain, he said, has never changed in each of the year that the four-inch stainless steel nails were hammered through the same spot in his palm and feet. When the cross is hoisted up, the movement adds to the suffering, he said.
"The only thing in my mind is that God went through worse," Enaje said. The Lenten rituals are frowned upon by church leaders in the Philippines, Asia's largest Roman Catholic nation.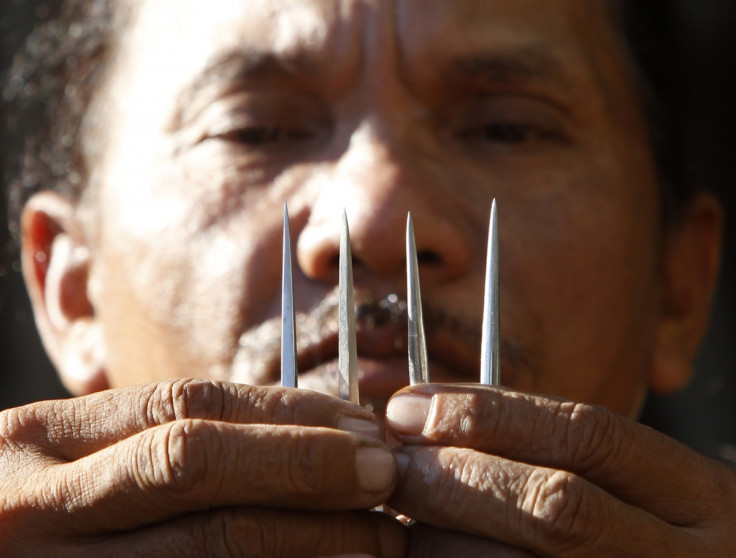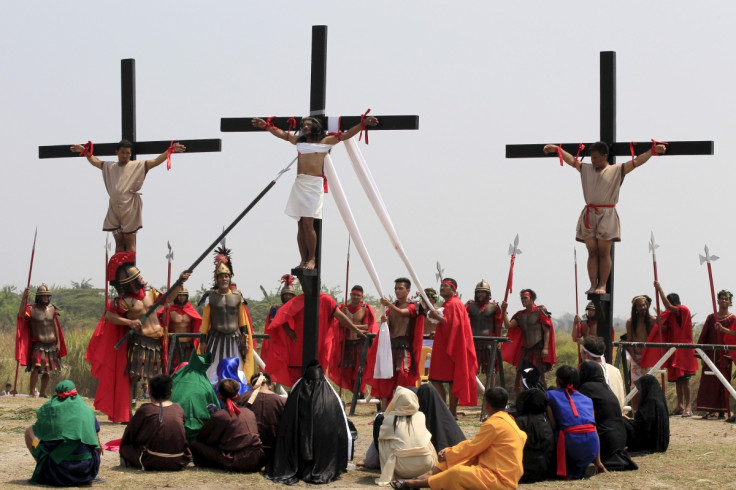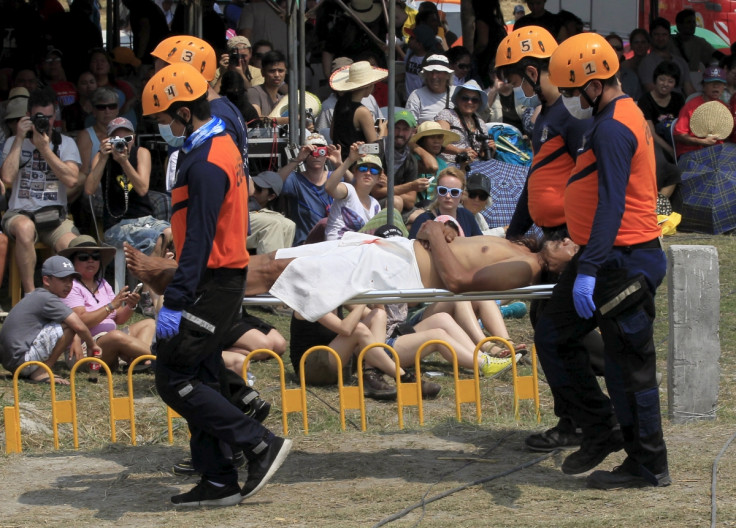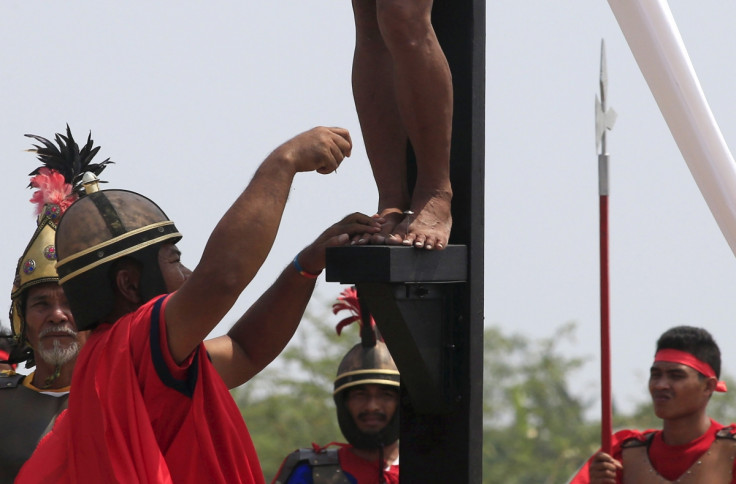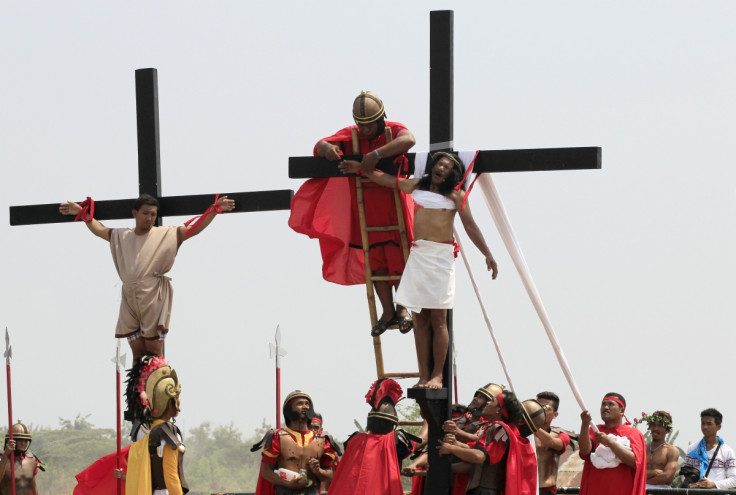 © Copyright IBTimes 2023. All rights reserved.