Follow LIVE coverage of Floyd Mayweather v Manny Pacquiao here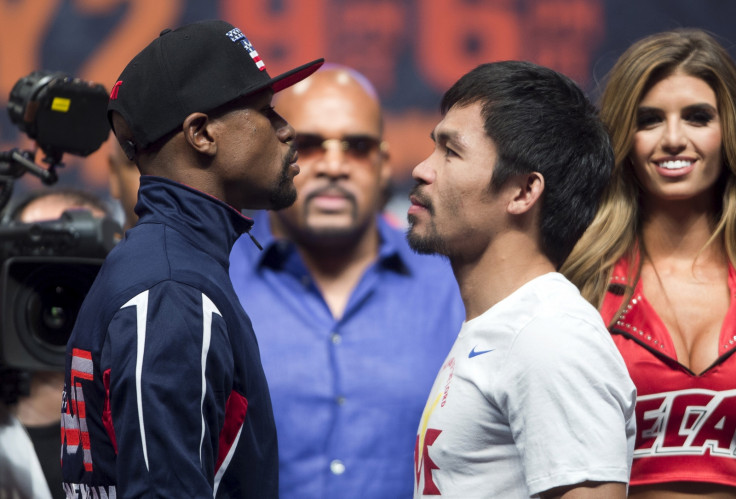 An electrical company in the Philippines has asked customers to turn off major appliances to help prevent power cuts that could disrupt viewing of the heavily anticipated fight between Filipino boxer Manny Pacquiao and Floyd Mayweather.
Palawan Electric Cooperative secretary Rante Ramos said if the roughly 15,000 households in Puerto Princesa, the capital of Palawan, all unplugged their refrigerators and refrained from using washing machines, air conditioners and other appliances on Sunday, then outages could be prevented.
The fight, between American Mayweather, 38, and Filipino Pacquiao, 36, is set to be the most lucrative in history with an upward of $300m (£195m) purse split 60/40 in Mayweather's favour.
Record numbers of viewers around the world are expected to tune in to watch what has been dubbed the "fight of the century", including in the home country of Pacquiao.
"If it is just for the Pacquiao fight, let us just leave electric fans and TVs on," Ramos said. "We have waited so long for this, and now that it will happen… it is unacceptable not to have the opportunity to watch it."
Big power consumers such as malls, department stores and hotels have agreed to disconnect from the grid and use their own power generators on Sunday morning to also help reduce the load.
The Philippines is expected to come to a stand-still and It is thought that the Araneta Coliseum in the Philippine capital Manila will be packed with over 10,000 Filipinos watching the fight on a big screen, the Times reported.
The bookies expect the fight to go the full 12 rounds with a points decision deciding the victor.
Tickets for the bout had a starting price of $1,500 (£982) and they sold out in 60 seconds, Skysports reported.
The price of ringside tickets had sky-rocketed to $180,000 (£118,000) 5 days before the fight, CNN reported.