Follow LIVE coverage of Floyd Mayweather v Manny Pacquiao here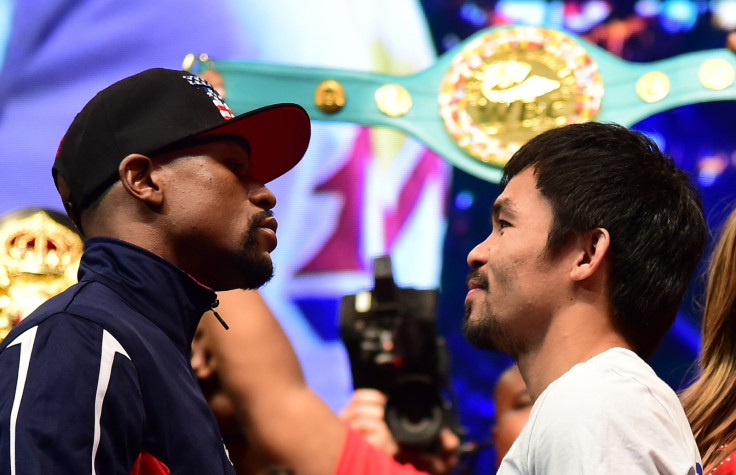 Floyd Mayweather and Manny Pacquiao weighed in front of 11,500 fans ahead of the biggest fight of their lives.
Pacquiao, 36, came in at 145lbs while the unbeaten Mayweather came in at 146lbs, one pound under the welterweight limit at the MGM in Las Vegas.
Legendary announcer Michael Buffer introduced WBO champion Pacquiao before Jimmy Lennon Jr called in WBA and WBC champion Mayweather.
In front of an excited audience, the two joined in a 24-second staredown before breaking off to wave to the masses.
"I believe that with my skills, I'm going to be victorious," said Mayweather.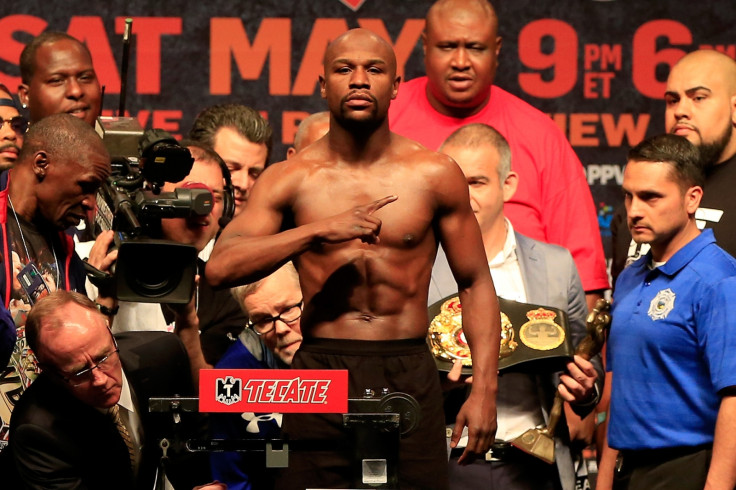 "I don't take anything away from Manny Pacquiao, he's a solid fighter and it will be an intriguing match-up.
"But after Saturday, I'll still be 'TBE' [The Best Ever]."
During the build-up, Pacquiao mouthed 'thank you' to his opponent in front of a partisan crowd who initially booed Mayweather as he walked on stage.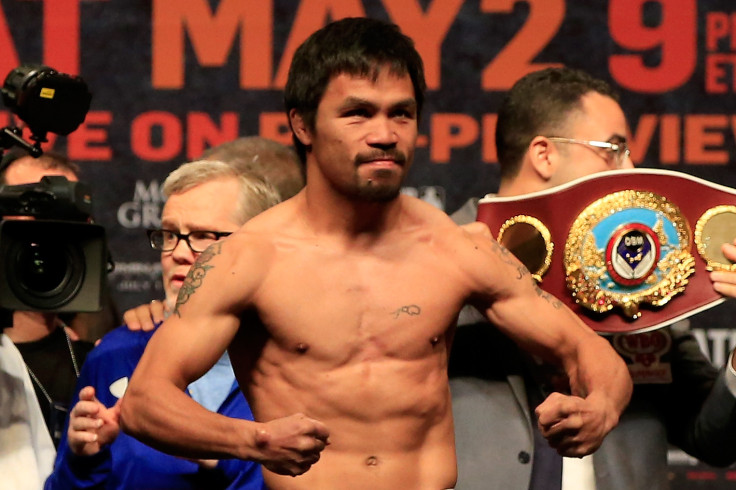 Afterwards, the Filipino brushed off the weight difference.
"I have been fighting bigger guys like him [Antonio] Margarito and Oscar [de la Hoya] so it doesn't bother me," he said.