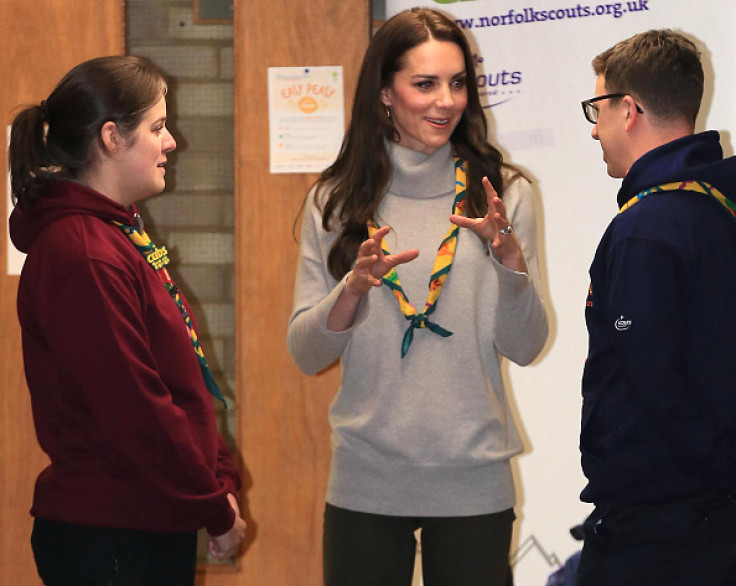 It may not come as a surprise that the perfectly preened Duchess of Cambridge is a step ahead when it comes to her children's Christmas presents.
It has been reported that Kate Middleton, 34, has already stashed some treats for Prince George, three, and Princess Charlotte, one, under the tree as the royal household gets into the festive spirit.
The mother-of-two is said to have received two adorable matching teddy bears for her little ones from Cub Scouts she met during an event to mark 100 years of the organisation on Wednesday (14 December).
Nine-year-old Dylan McKenna handed over the special gift for George, which was an adorable backpack with a Scout teddy bear inside.
Woody the Beavers Bear, which retails at £15, also comes with an official adoption certificate detailing the Beaver Scout Promise.
The young boy told People: "I said, 'I hope George has a wonderful Christmas,' and she said, 'I will definitely put this under the tree.' "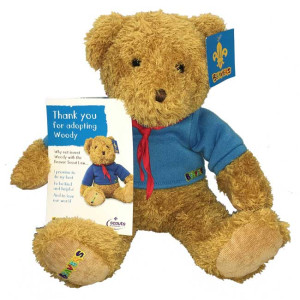 Charlotte was of course not forgotten, and was also given a teddy bear dressed as a Beaver Scout in a purple sweater.
Though the duchess may have placed the teddy bears underneath the tree at their home Amner Hall in Norfolk for now, the young royal family are preparing for a festive Christmas at the Queen's Sandringham House.
The royals gather on Christmas Eve for supper and indulge in a gift swap and church visit the following day.
It is not known whether Prince Harry's new girlfriend, Suits actress Meghan Markle, will join the royals and the Queen during the festive celebrations.
The pair have been spotted buying a Christmas tree and going to the theatre in London's West End this week.