Kate Middleton joined a Cub Scout Pack meeting in Kings Lynn to celebrate 100 years of the organisation. The Duchess of Cambridge got into the spirit of the event on Wednesday (14 December) night, donning a woggle and reciting the Cub Scout promise.
Anticipating the royal visit, the youngsters formed an orderly line to greet her and had laid on special treats of yellow iced cupcakes.
The royal, who is currently staying at her nearby country home, Anmer Hall, joined the Pack as they took part in games and activities themed around "looking after yourself and others physically and emotionally,"Mail Online report.
Interacting with the children the mother-of-two joined in a parachute game which was aimed at encouraging teamwork. Holding onto the edge of the parachute the Duchess laughed as the children ducked and dived under the colourful canvas.
Kate was also a willing participant in a first aid training session, allowing one of the Scouts to demonstrate how to tie a sling using a woggle.
Chatting with a group of young girls, the Duchess also showed off her art skills as she worked on a 'wall of positivity', in which the children were encouraged to write down things they are good at and made a pledge to always help others.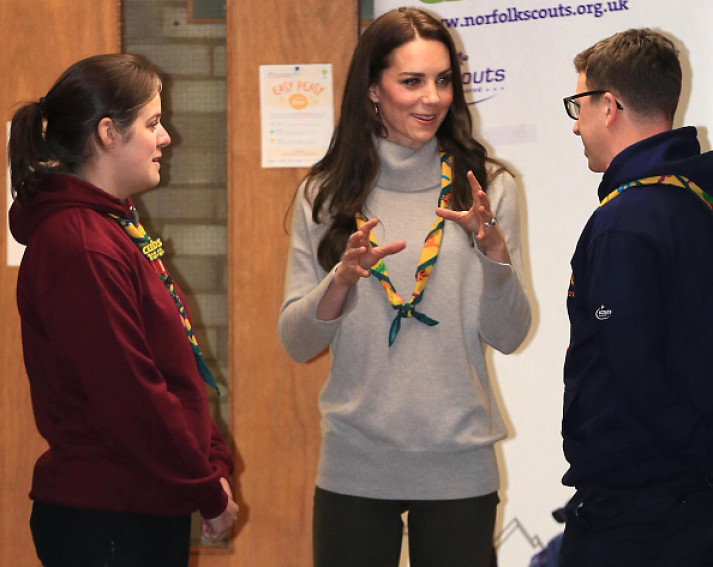 Dressed casually in a £170 cashmere turtleneck jumper and skintight jeans, the Duchess joined the Cubs as they renewed their Cub Scout promise.
The Cub Scouts were co-founded by Robert Baden-Powell and Vera Barclay on December 16th 1916. Marking the organisation's centenary year called Cubs100, a tiered cake was lit with 100 candles as Kate joined in a chorus of happy birthday.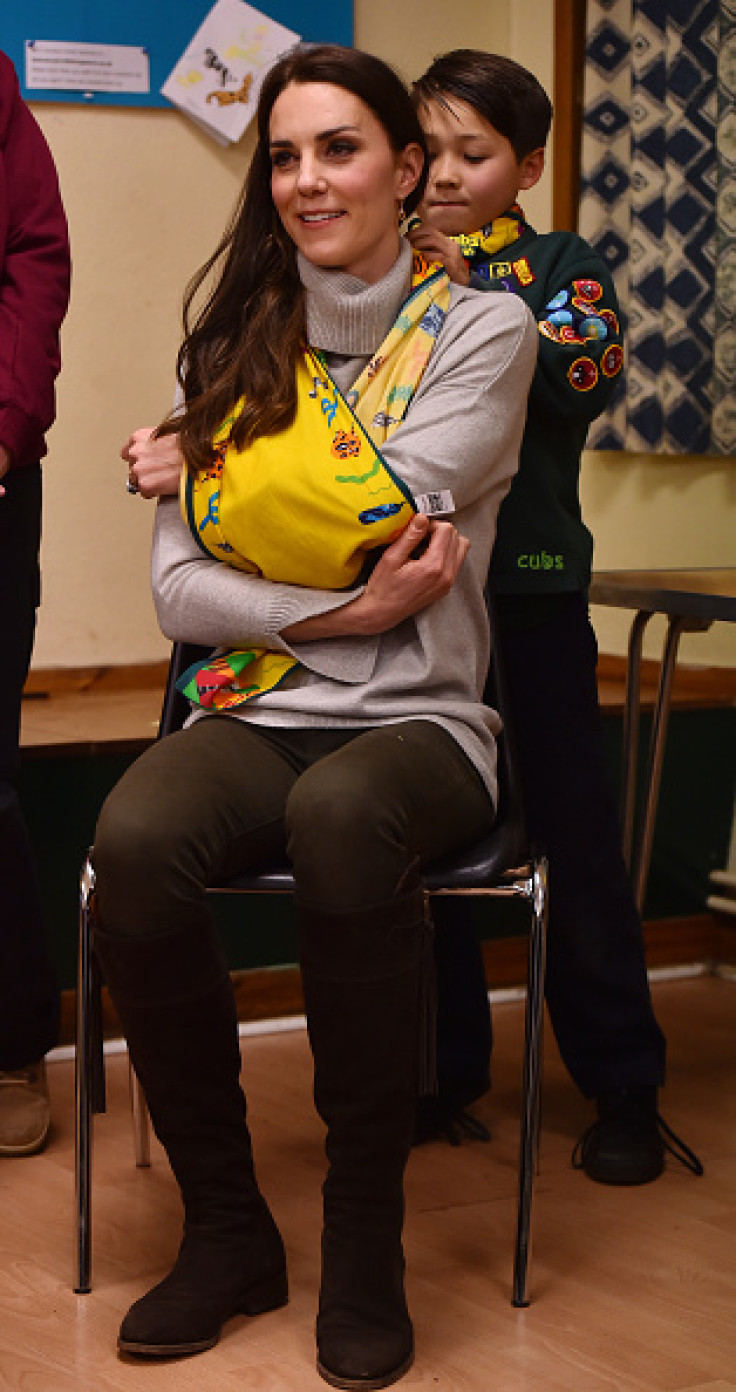 Kate, herself a Brownie as a child, already has some experience of the scout pack, having worked as a volunteer for the Scout Association when she lived with Prince William in Anglesey, North Wales.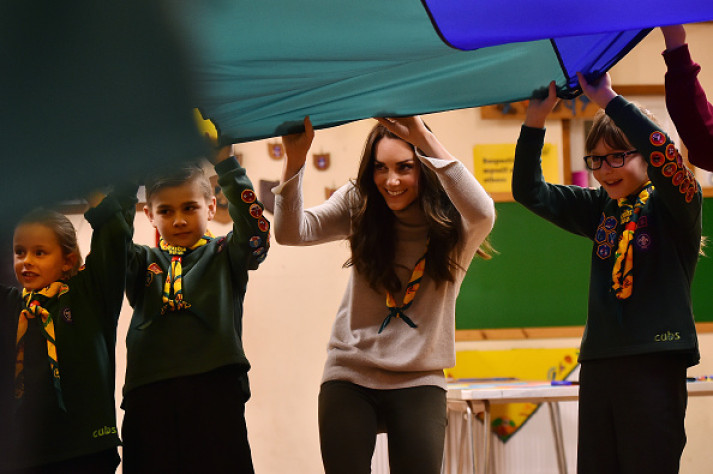 Since returning from an official tour of Canada in September, the Duchess has been spending the majority of her time in Norfolk with her children, Prince George, three, and 18-month-old Princess Charlotte.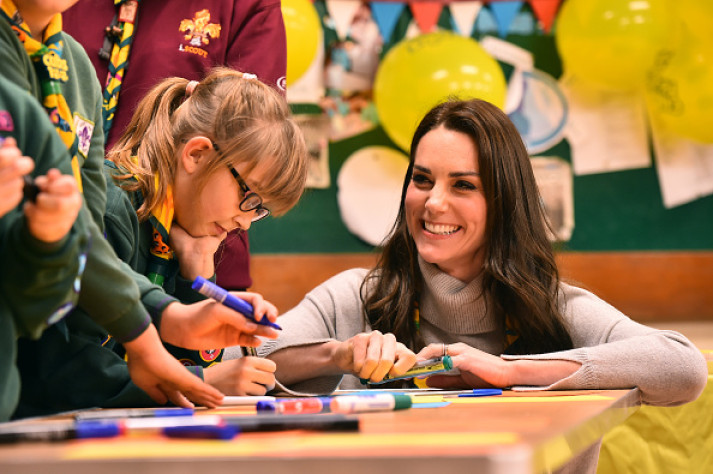 She will head to London early next week for a couple of public and private engagements, before returning to Anmer where she and her family, will join the Queen for the traditional Christmas festivities at Sandringham.