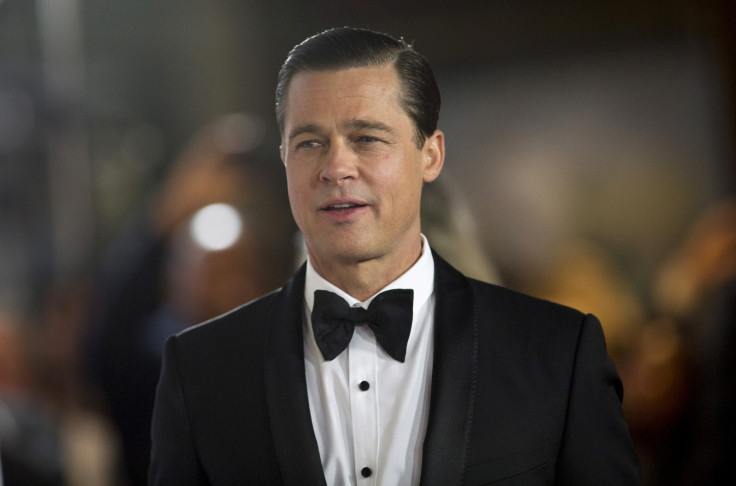 Ever since Hollywood's once-favourite couple, Brad Pitt and Angelina Jolie, has announced the news of their divorce, the celebrity duo has remained low-key barring an occasional outing or a statement.
On Monday (7 November), the 52-year-old actor made his first appearance with long-time friend Julia Roberts at the screening of his film Moonlight; and now news is that Pitt will soon be walking down the red carpet (most probably minus Jolie).
Get all the details regarding the actor's next red carpet appearance here:
If latest reports are to be believed, Pitt – who had earlier pulled out of the promotions of his upcoming WWII drama – will walk the red carpet for the first time since his split at an Allied event.
The Oscar-winning producer is expected to make the coveted appearance on Wednesday (9 November) during the premiere of Allied in Los Angeles's Westwood neighborhood.
The WWII drama starring Pitt alongside French actress Marion Cotillard has been embroiled in controversy from the very beginning, as news surfaced earlier linking the co-stars romantically. The alleged affair speculations were further blown up as Jolie announced the sudden split from her partner of 12 years around the same time.
However, 41-year-old Cotillard later denied all such rumours in a wordy Instagram post and sent her good thoughts to the couple going through the rough patch in their relationship.
Pitt's red carpet news comes in the wake of the latest custody agreement announced by Jolie's team. "We can confirm that childcare professionals have encouraged a legal agreement accepted and signed by both sides over a week ago," the Maleficent actress's representative said adding, "In accordance with this agreement, the six children will stay in their mother's custody, and the children will continue therapeutic visits with their father."
Despite the clarifications from the Salt actress's team on the custody settlement, sources mentioned disputing claims. According to certain reports, the estranged couple has not reached any new agreement, as Pitt is still reported to be pressing for joint custody of his six children.
Allied, starring Pitt and Cotillard as spies in a 1940s scenario will hit theatres on 23 November.