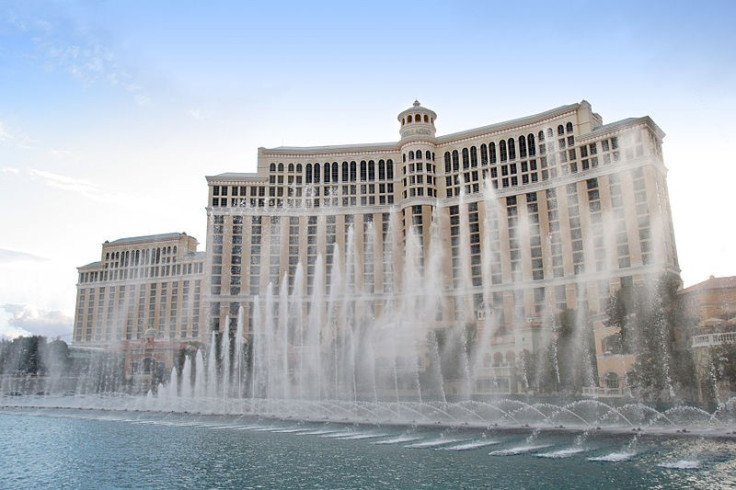 The roof of the Bellagio Hotel and Casino caught fire, causing the closure of the Las Vegas Strip. The blaze was kept under control by the Clark County Fire Department, although they said it was difficult to gain access to the top of the building.
"Firefighting efforts were extremely difficult due to the location of the fire and access to the location," assistant chief Larry Haydu of the CCFD said. Earlier, the fire official had said, "Command has called for a second alarm as a precaution."
There were no reports of injuries at the location as crowds gathered in front of the Bellagio's water fountain on Thursday (12 April) to watch the fire, according to abc news.
The emergency call was received at 10.46pm local time, with first responders arriving within five minutes, the CCFD said.
The flames were visible on the roof of the Bellagio on the south-side of the hotel's lake, as videos taken by onlookers showed the fire falling from the roof onto other buildings, according to a Mirror report.
Jill Long of Pittsburgh took video of the blaze from her balcony hotel room at the Cosmo. She reported seeing debris flying into the fountain.
A total of 10 fire engines and 77 personnel took part according Haydu, while parts of Las Vegas Boulevard remained closed early on Friday.
Some patrons of the hotel and casino carried on gambling as normal. Todd Brunson tweeted: "Playing at Bellagio.
"The building is on fire.
"I'm not leaving while these guys still have chips."
The Bellagio was recently targeted in an armed robbery. A gunman wearing a pig mask was spotted near the Rolex watch shop. The world-famous landmark has almost 4,000 rooms and is one of the largest hotels in the world. Thousands come to see top-billing acts such as Cher, Ricky Martin and Cirque Du Soleil.