Fifa YouTube star NepentheZ pleads guilty to FUT Galaxy gambling charges
Craig 'NepentheZ' Douglas guilty of running unlicensed gambling site and promoting it.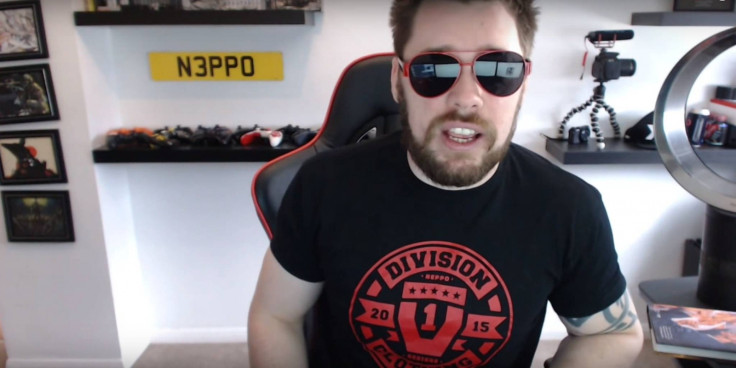 Craig 'NepentheZ' Douglas has pleaded guilty to running a gambling site without a license and advertising that site to his YouTube and Twitter accounts, where he has a combined two million subscribers/followers.
The site in question, FUT Galaxy, allowed users to gamble in-game currency from EA's Fifa series and its Fifa Ultimate Team mode on the outcomes of real world football matches, transferring winnings back into the video games.
Douglas's business partner, Dylan Rigby, also plead guilty to three offences (via BBC) including two charges relating to the provision of facilities for gambling and a third regarding advertising illegal gambling.
Both Douglas and Rigby are still to be sentenced.
The charges were brought on by the UK's gambling commission and fall under the UK's Gambling Act.
It is the first time the commission has prosecuted people for an unlicensed gambling website connected to a video game and may have far-reaching consequences for the medium following last year's CS:GO Lotto scandal.
Fifa's in-game currency has real-world value and, once bought in the first place, can be sold on online black markets for real-world money. This is why sites such as FUT Galaxy require the same license as casinos, betting shops and online bookmakers.
Douglas, who has 1.4 million YouTube subscribers and 680,000 Twitter followers, published a video on 1 February in which he addressed the upcoming court appearance.
"I've got something coming up on Monday, sixth of February that could change my life, define my future," he said. "If you don't know, just Google 'NepentheZ court case' and it will come up for you.
"For those of you that do know. There is a probability that I won't be walking out of court on Monday morning, and that's scary man, that's scary. It's changed my outlook on a lot of things."
Last summer, it emerged that two prominent YouTube personalities, Thomas 'ProSyndicate' Cassell and Trevor 'TmarTN' Martin, were part-owners of CS:GO Lotto – a site that allowed users to gamble with in-game items that had real world value – and that they had also been advertising that site to their audiences without full disclosure.
The furore pushed Valve into sending cease and desist letters to 23 such websites as part of a wider crackdown.
A report from Bloomberg in October about a US regulator pushing Valve to crack down on such sites suggested the market for sites allowing players to gamble with in-game items and currency could be worth billions.
For all the latest video game news follow us on Twitter @IBTGamesUK
© Copyright IBTimes 2023. All rights reserved.