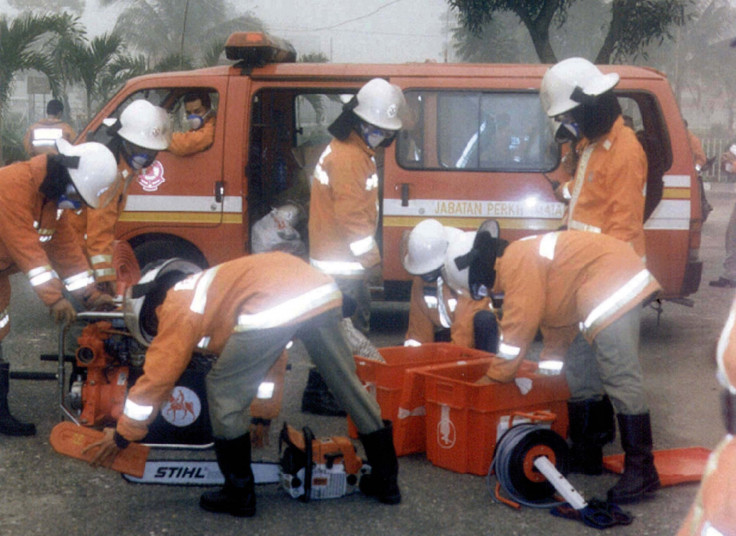 In an unfortunate turn of events for a firefighter in Malaysia, he discovered that the victims of a car crash that he responded to along with his team on Thursday (11 August) night were his own family members. The fatalities included his father, twin brother and two relatives.
The auxiliary fireman said he was shocked and could not believe that "such a day would come" in his life. He almost collapsed after discovering the identities of the deceased that the team pulled out from the crashed car.
Speaking to reporters at the Sultanah Nur Zahirah Hospital in Kuala Terengganu, Azlan Mustapha said his father and brother would often go out for dinner with relatives, but "I never even thought that such a day would come". He added that he was still in shock and disbelief.
Azlan, accompanied by fellow firemen, rushed to the scene after they were informed that a three-tonne lorry went out of control and collided with a car in Tepoh in Terengganu. All the four occupants of the car were killed, but the truck driver escaped with minor injuries, a fire department official was quoted by the Straits Times as saying. The driver was detained for investigations.
Zulkhairul Mohamed Razilah, the chief of the State Fire and Rescue Department operations management, said the accident took place at 12.40am local time on Thursday when the lorry rammed the car that was driving in the opposite direction.
"The Fire and Rescue Department, together with some volunteer firemen, took some 30 minutes to extricate the deceased from the wrecked Proton Saga. The victims were all pronounced dead at the scene by the paramedics," he said.
The deceased were identified as Mustapha Abdullah, 56 – Azlan's father, Azman Mustapha, 32 – Azlan's twin brother, Mohd Sabri Ngah, 48, and Alif Ibrahim, 26.