A firefighter has died after a plane crashed and burst into flames on a runway at Dubai airport. Some 300 people were safely evacuated from the Emirates Boeing 777 flight from India after it crash-landed at Dubai International Airport on 3 August at 12.45pm local time (9.45am BST).
The firefighter who lost his life in the incident has been named as Jassim Eissa al-Baloushi. Dubai's ruler, Sheikh Mohammed bin Rashid Al Maktoum, praised al-Baloushi for bravely carrying out his duty, adding that Emiratis should be proud that he made the sacrifice while "protecting life and saving people."
The chairman of Emirates Airlines, Sheikh Ahmed bin Saeed Al Maktoum earlier told a news conference that miraculously, there were no fatalities among the passengers or crew on board flight EK521. He confirmed that 14 people were taken to hospital after suffering injuries during the crash landing, according to Sky News.
While dramatic images of the aircraft engulfed in flames, with thick black smoke billowing from it, were circulated on social media, video footage capturing scenes of panic inside the plane has also emerged.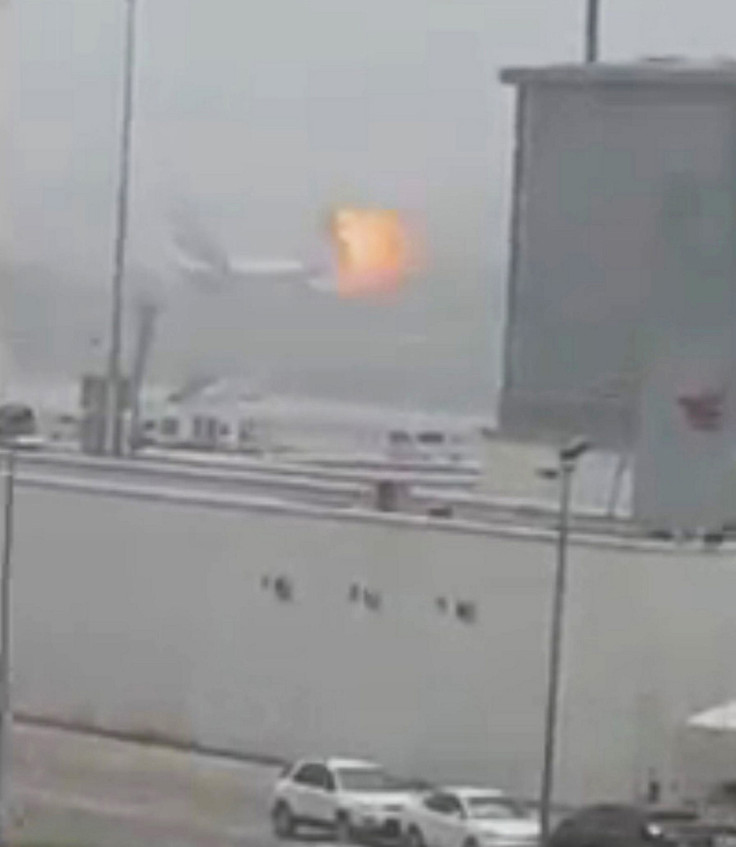 Fearing imminent danger as the plane careered across the runway, a cabin crew member is heard calling for passengers to evacuate the plane. Passengers can be seen scrambling for luggage in the overhead lockers as the cabin fills with smoke.
"We escaped from the emergency exit. All the people were jumping out," one passenger told BBC News. Just moments after the passengers were led to safety, the plane exploded.
Passengers said the pilot warned them of problems with the landing gear and that he would be making an emergency landing.
The Emirates CEO has confirmed that the crash was not caused by a security breach. Authorities are now investigating whether mechanical or pilot error may be a factor, amid speculation that there was a fault in the landing gear.
Following the incident, all take-offs and landings were suspended at the airport. While flights have now resumed, Emirates said they expect delays to services for eight hours. "Our main priority at this time is the safety and wellbeing of all involved and full co-operation is being extended to the authorities and emergency services managing the situation," the airline said.