Fires destroy vast areas of forests in North Indian state of Uttarakhand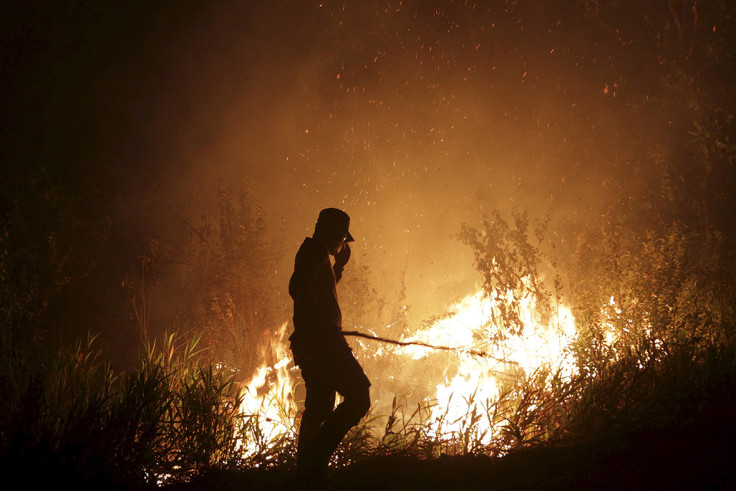 Devastating fires are raging in the forests of the North Indian state of Uttarakhand for the past 88 days. So far, nearly 3,000 hectares of forests have been destroyed and seven people killed. The government has deployed 6,000 firemen to tackle the blaze.
The personnel include teams from the National Disaster Response force, the State Disaster Response Force and the Army, NDTV reported. Fires have been spotted in more than 1,200 places in one month. Pauri, Tehri, Nainital, Rudraprayag, Chamoli, Uttarkashi, Almora and Pithoragarh are the worst hit areas.
Senior officials told NDTV that they brace themselves for forest fires every summer but the areas affected are growing in number each year. "Forest fires are directly related to the weather and rising temperature. Most of the fire incidents in Uttarakhand have thus far been man-made," said Rajendra Kumar, Chief Principal Conservator of Forests.
Uttarakhand Chief Secretary Shatrughn Singh said: "An Mi-17 chopper of the IAF has been stationed near Bhimtal and it will spray water from the Bhimtal lake," The Hindu reported.
The federal environment minister, Prakash Javadekar, announced several measures to control the situation including, allocation of Rs 50m (£5.15m) for firefighting operations.
Official data for Uttarakhand shows that the area under forest fires has more than doubled this year. It has already passed 2,000 hectares compared to 930.3 acres in 2015.
One of the reasons cited by officials is the presence of pine trees in 18% of the forests. "Since the British period there has been a monoculture of pine trees in many forests of Uttarakhand. Their leaves can catch fire easily," Vinod Pande, a retired forest officer, said. He added: "The illicit timber trade relies on pine forests since it is used for construction."
© Copyright IBTimes 2023. All rights reserved.