Firewatch heading to the big screen as Campo Santo announces indie film studio deal
Campo Santo and Good Universe film studio to work on future game and film projects.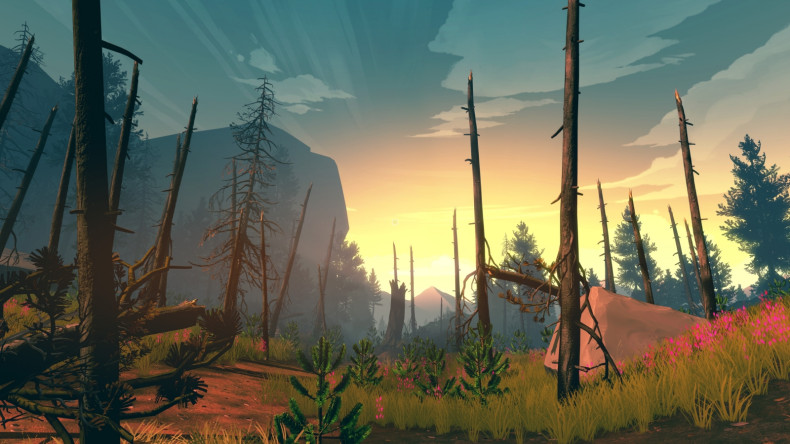 Campo Santo's PS4, Xbox One and PC adventure Firewatch will become the unlikely source of a big screen adaptation, thanks to a deal the developer has signed with film studio Good Universe that'll see the two collaborate on further game and film projects.
Speaking to The Hollywood Reporter, who broke the story, studio co-founder Sean Vanaman said: "When we met Good Universe we were floored by how they recognise, cultivate and produce incredible stories.
"It's rare you meet another group that shares so many of your values and makes the process of creating things even more exciting. We can't wait to see what we make together."
Released on PS4 and PC in February and on Xbox One in September, Firewatch is a narrative-driven drama starring Mad Men's Rich Sommer and The Walking Dead's Cissy Jones. The story concerns Henry (Sommer), a middle-aged fire lookout for Wyoming National Park in the 1980s, and his supervisor Delilah (Jones).
The two communicate largely over their radios as Sommer attempts to unravel a mystery and come to terms with what led him to the forest in the first place. "Firewatch is a simple game that tells a simple tale, which approaches greatness thanks to superb writing, acting and design work," IBTimes UK wrote in our review. "This is a new studio's debut title, but it bears the quality of a product made by a team of veterans who have a great deal more to offer."
Good Universe co-founder Joe Drake told THR: "Finding extraordinary content is incredibly exciting, and with the Campo Santo team, we felt an immediate simpatico with their utterly beguiling storytelling and amazing creative instincts."
The studio has been behind films such as Seth Rogen comedies Bad Neighbours and The Night Before, as well as recent horror hit Don't Breathe.
The games industry is so used to seeing big budget, big-selling games being adapted for the big screen (Assassin's Creed will become the latest this January) that an indie, albeit a successful indie, making the leap comes as a surprise.
No details have been announced regarding a director or cast. Sommer and Jones could well reprise their roles, but we'd be surprised.
For all the latest video game news follow us on Twitter @IBTGamesUK.