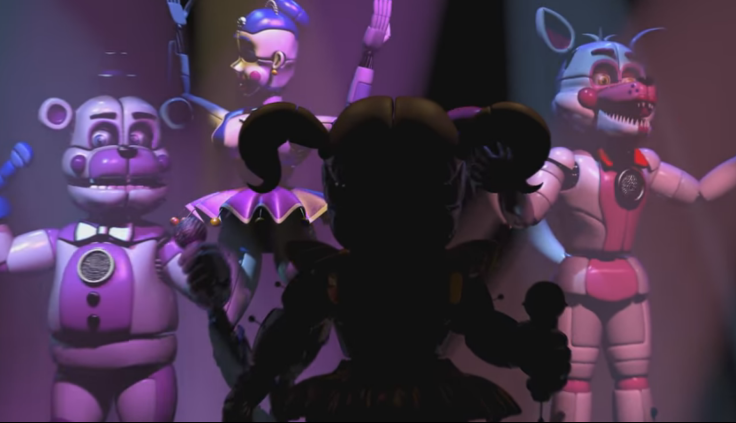 Five Nights at Freddy's creator Scott Cawthon revealed that he has stopped working on his next game, the sixth instalment in the popular point-and-click horror series.
After spending about a month dropping hints about what his next game could entail, the developer said he decided to abandon the project altogether amid mounting pressure and expectations.
Due to Cawthon's history of practical jokes, teasers, cryptic messages and trolling, many fans have already begun to dismiss his announcement as yet another joke.
"For the last month or so I've been dropping hints about a new game, and it's true that I'd been working on one (call it FNaF 6 if you'd like.) But after forcing myself to keep working on it day after day, I realized something – I just don't want to work on this," Cawthon said in a post on Steam.
"With each game's release, I think the expectations get higher and higher for the next, and rightfully so.
"But that pressure starts to mount, and I fear that I've been neglecting other things in my life for the sake of trying to keep up with those mounting expectations.
"So, after giving this a lot of thought, I've decided that I'm going to stop working on it. I'm not going to reveal anything else about what the game was, and I've asked other people involved to never divulge anything either.
"It's just not going to be talked about."
However, Cawthon clarified that he does not intend on leaving game development altogether. Rather, he says he just wants to "get back to what made game-making enjoyable in the first place."
He also noted that he is not planning on abandoning the Five Nights at Freddy's franchise either.
"In fact, the first game that I'd like to make would be something for you guys," Cawthon continued. "Remember Foxy Fighters from Update 2? I loved working on that game. It was a lot of fun, and it took a lot of the pressure off me knowing that it was just for the fans of the games.
"That's the kind of project that I'd like to work on again. Maybe I'll try my hand at a pizzeria tycoon game, who knows. The point is that it would be something for fun, and something for the fans."
The developer promised that there are other "big things in the works elsewhere," including the Five Nights at Freddy's movie currently in the works by horror giant Blumhouse Productions with which he is involved as well. He also hopes to release another book and a virtual reality title "at some point."
"I hope you can respect and understand my decision. I want to spend more time with my family, and get back to what made me enjoy making games in the first place", he added.
Since August 2014, the horror franchise has released five titles for PC and mobile platforms, gaining a cult following. The latest entry in the series, Five Nights at Freddy's: Sister Location, was released on 7 October last year.
Many fans have taken to Reddit to voice their skepticism over his abrupt announcement, saying it is likely another practical joke.
In a follow-up post, Cawthon wrote: "No, it's not a troll. (Would I ever troll you guys?)"