Five reasons why Apple is getting into the car industry
Apple is strongly believed by several sources to be working on a car or other form of self-driving vehicle. Silicon Valley has exploded with rumours, gossip and speculation in recent weeks after a van, covered in cameras and leased to Apple, was spotted driving around San Francisco.
An unnamed Apple employee claims the car will "give Tesla a run for its money", while other insiders state the iPhone maker has created a team of up to 1,000 engineers to work on the vehicle project, known internally as Titan.
But why would Apple want to explore the automotive industry? What will the 50 employees poached from Tesla be doing at a consumer technology company? Let's peer into the IBTimes UK crystal ball and weigh up the options.
1. Mapping and Street View rival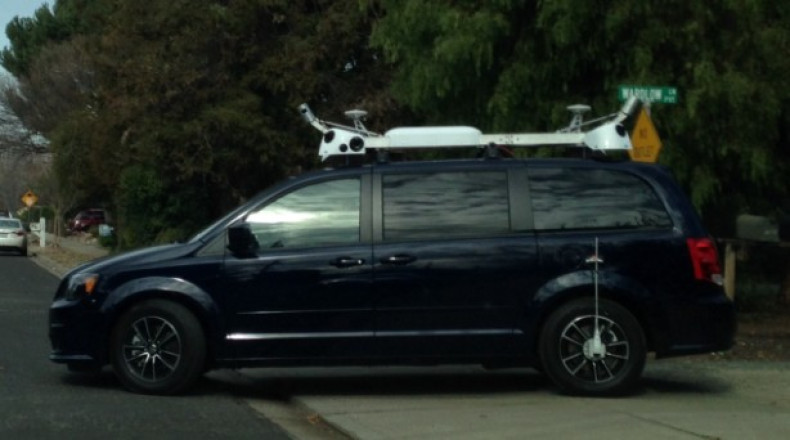 The van could be a mapping tool used to create a Street View-style service to rival Google. After parting from Google in 2012, Apple's first implementation of its own mapping app was terrible. It's imagery was so bad and its geography so inaccurate that CEO Tim Cook was forced to issue a public apology. He even told customers to use rival services, and fired iOS chief Scott Forstall.
Apple Maps is now much better - but it still lacks an alternative to Street View. So perhaps that mystery van is a prototype for vehicles used to capture point-of-view images of the world's roads.
2. CarPlay is stepping up a gear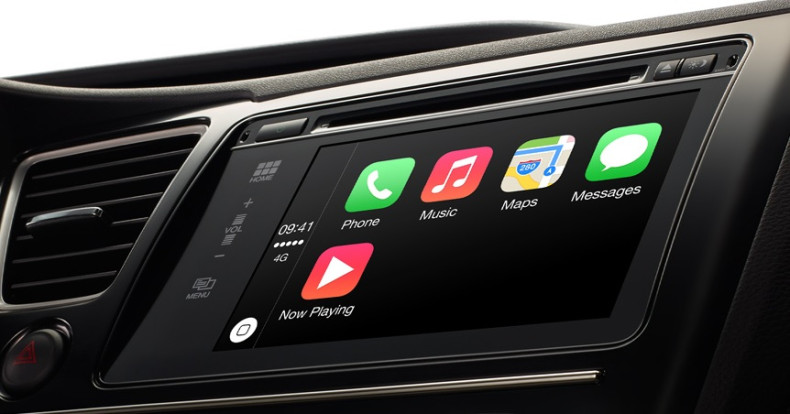 A system for sharing an iPhone's interface with a car's dashboard display, CarPlay began to roll out in 2014 and now appears on certain models from more than 30 manufacturers, including Audi, BMW, Ferrari, Ford, Land Rover, Mercedes-Benz, Nissan and Volkswagen.
Cook recently described CarPlay - along with HealthKit and Home Kit - as one of the keys to Apple's future, so clearly the company wants to increase its activity in the automotive sector. One of CarPlay's features is how it uses your iPhone's Maps app as a satellite navigation system with directions, traffic and estimated travel time; further developing CarPlay ties in neatly with our first option of improving Maps with camera-laden cars.
3. An employee transportation system for Campus 2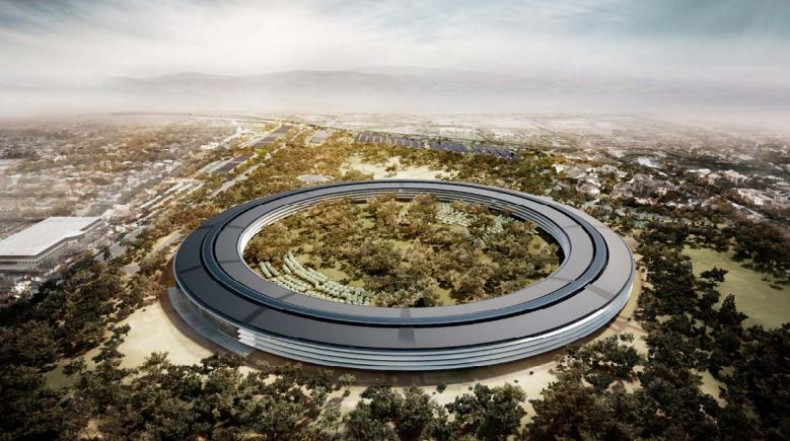 Construction of Apple's gargantuan Campus 2 headquarters is well under way, with the foundations almost complete for the $5bn (£3.3bn) circular building, known as the "spaceship".
Once finished, the 175-acre site will provide workspace for up to 13,000 employees and produce enough energy from its roof-mounted solar panels to power 4,000 homes.
Perhaps this could also be used to charge a fleet of autonomous pods to ferry employees around the vast headquarters? This flies in the face of a company trying to make its customers fitter with apps like Health and the Apple Watch, but staff buzzing between meetings in self-driving pods fits perfectly with a headquarters designed like a spaceship.
4. Autonomous pod to rival Google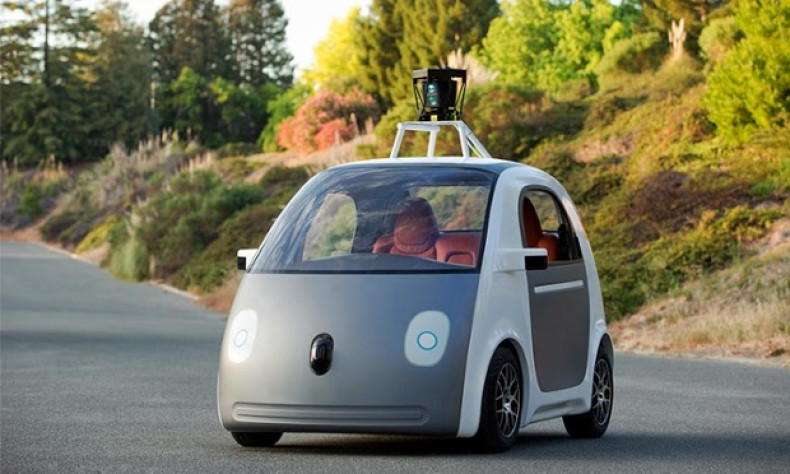 Taking this concept a step further, the recent buzz could point towards Apple creating an autonomous "pod" to rival Google. Short of being a full-size car, Google's pods can carry two passengers and have no conventional driver controls at all.
Apple's rival has been working on driverless car technology for several years, and using a modified Toyota Prius as a testbed, has built a car capable of taking a blind man to the shops without any human intervention.
Here in the UK, a prototype driverless pod was recently revealed as a means of travelling through pedestrianised city centres; if initial tests are successful, a fleet of 40 pods will soon be carrying people through Milton Keynes. Apple could offer a similar service across Silicon Valley.
5. A proper car to rival Tesla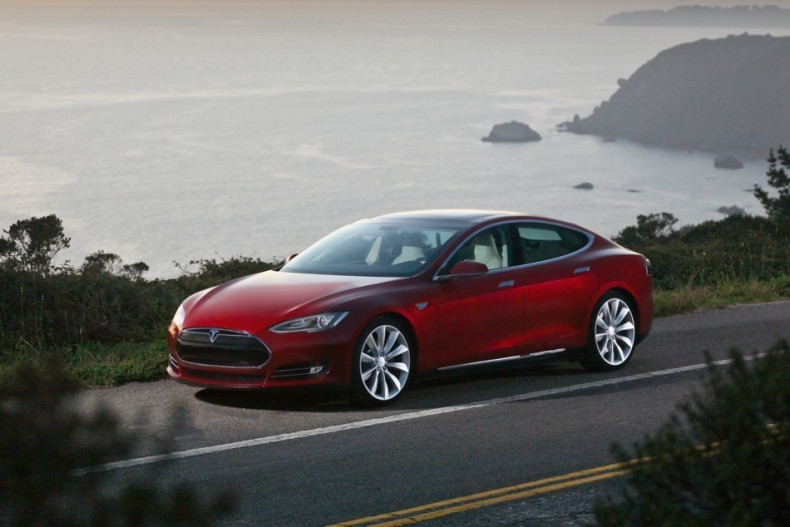 But the most radical and exciting option is, of course, the thought of Apple producing a car to rival Tesla. This is exactly what insiders claim the company is doing, but it will take monumental effort and draw heavily on Apple's vast human and financial resources.
Tesla was founded 12 years ago, received a $465m government loan to get started, and has so far produced just two models of car. Money clearly isn't a problem for Apple, but time is. Sources claim it only began working on project Titan late last year, after the iPhone 6 and Apple Watch were announced, so it could literally be years before we see so much as a prototype.
A new iPhone arrives every year like clockwork, but cars are much slow; 10 years between major updates isn't uncommon and any vehicle will require a whole new factory, plus retail and servicing channels.
Even for established car makers with decades of experience, research and development for a new model can take years on its own, and the quality of the finished product - an area where Tesla fell short - will have to match Apple's market-leading iPhone, iPad and Mac lines.
Put simply, creating a car would be a massive undertaking, no matter how much money Apple has to throw at it.
Or it could become another Apple television...
But lets not get carried away here. Apple has a history of working on new products and abandoning them before they see the light of day. Other tech companies do this, and even car manufacturers get as far as producing working prototypes before calling it quits.
Rumours of Apple producing a television have circled for years, since at least 2011 when Steve Jobs told his biographer than he'd "cracked" how a new TV should work. But despite reports from insiders almost identical to the recent car gossip, the television never arrived.
It's way too early to speculate much more on what the Apple car will or will not be, but what's certain is that Silicon Valley is busy producing one of the most captivating tech stories for years.